Event report
Past Event| Inspirational Women Leaders' Series #4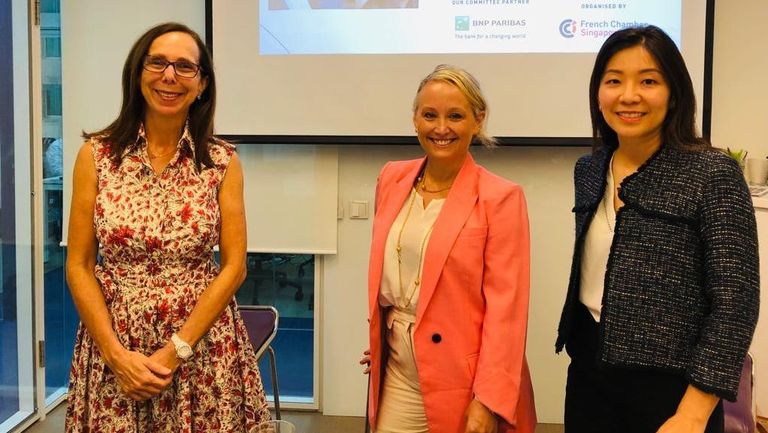 Many thanks for attending our Inspirational Women Leaders' Series this morning.
Thank you very much to our esteemed speakers, Laurence Tournerie, Senior Vice President at Danone Innovation Realisation Office, and Kerry Healy, Chief Commercial Officer at Accor SE Asia, Japan & South Korea, for being both inspirational and genuine in sharing their career highlights as well as their challenges and aspirations for women in leadership. Thank you also to Anne Tan, Head of HR Asia Pacific at GEODIS, for skilfully moderating the session.
Please find a few key takeaways below:
Dare to ask and don't stop pushing for it: it can be a long process, but you will get there if you persist
Set boundaries, learn to say no, and don't feel guilty when prioritizing your personal life when needed. Leaders who remove that guilt will drive loyalty from their teams
Be committed to developing your team and focus on understanding and playing to everyone's strengths
As a leader, work on your weaknesses and don't be afraid to show your vulnerability. Teams value an authentic leader
Look for support: women networks, mentors, coaches and personal advisory boards are key to overcoming imposter syndrome
For more information about Women in Business Committee, contact Vanessa Hobbs vhobbs@fccsingapore.com.