Event report
Past Event| Maritime Cybersecurity: Building a More Resilient and Secure Ecosystem in the Region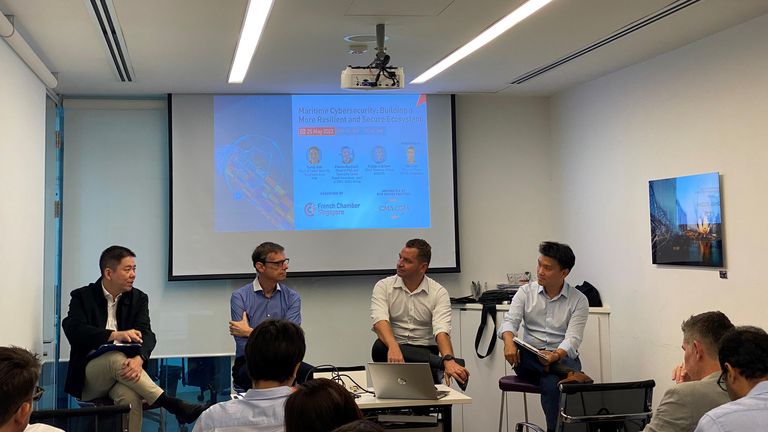 Our sincere thanks to the speakers Randy Goh, Head of Cyber Security, Southeast Asia at PSA Singapore, Fabien Goutoulli, Head of P&C and Speciality lines at Expat Insurance Singapore – part of Diot-Siaci Group, Frédéric Gillant, Chief Revenue Officer at XRATOR and moderator Joe Chan, Director Cyber at KPMG Singapore for an interactive discussion about Maritime Cybersecurity.
Key takeaways from this session:
More than 90% of the world's trade is carried by sea.
The importance of the Maritime industry to the world economy is accelerating innovative development in technologies such as IoT, Big Data, and Artificial Intelligence.
Connectivity and reliance on intelligent devices have increased the chances of being victims of cyber-attacks.
Maritime Cybersecurity faces threats at places such as ports, vessels and communications systems.
Maritime Cybersecurity is a key concern, it is important for all players to be aware of the importance of cyber security and best practices.
The panellists discussed the importance of quantifying risks. They also shared cyber-attack cases in the past decades and top claims received by insurers.
The event is kindly sponsored by our committee partner CMA CGM.
For more information, please contact Emily Jiang ejiang@fccsingapore.com