Event report
Past Event | Site Visit at Sembcorp Tengeh Floating Solar farm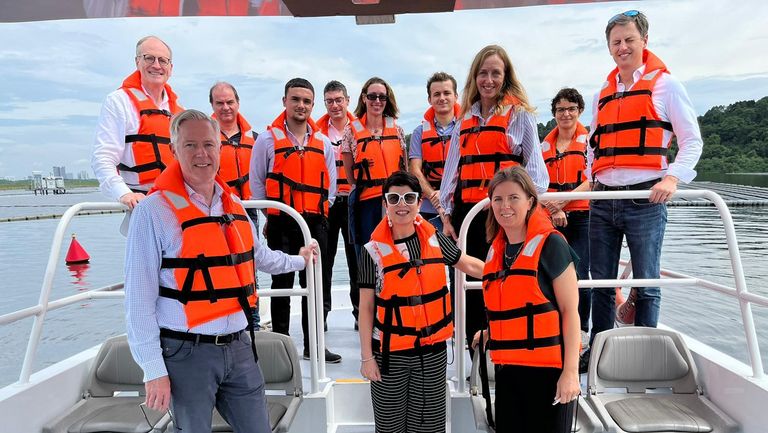 Our sincere thank you to Sembcorp for graciously hosting a site visit for our members at Sembcorp Tengeh Floating Solar Farm, one of the largest inland floating solar PV systems in the world.
This visit provided participants with an overview on a living model of Sembcorp solar panel, their digital and technology capabilities in monitoring the solar panels, as well as learning how the solar farm has been built.
The excursion started with the Building tour, featuring an exhibition of the living model of Sembcorp's solar panel. During this phase, attendees were given an introduction to the ambitious goals of the solar farm construction, with a noteworthy emphasis on preserving biodiversity.
Then, participants were guided to the Control Room, where they gained valuable insights into Sembcorp's digital and technological capabilities, particularly in monitoring the solar panels.
They conclude the visit with a solar-powered electric boat tour, providing an up-close and personal encounter with the floating solar panels on the water.
See the photos below: