Event report
Past Event| Sustainability in Web3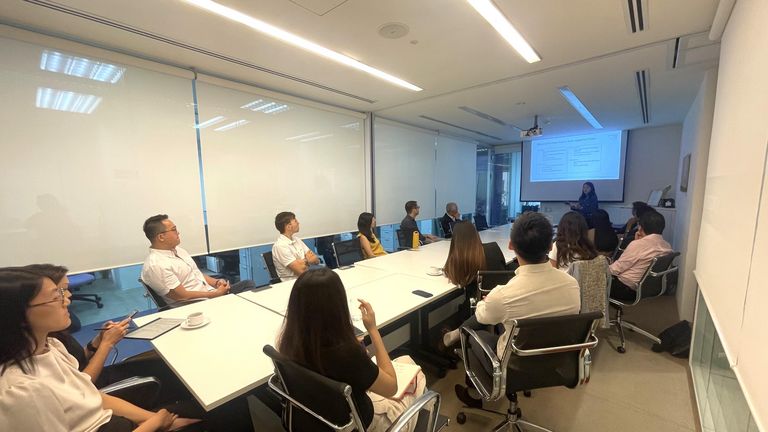 In the ever-evolving digital era, the intersection of ESG principles, innovation, and profitability is a complex landscape to navigate. Our recent event on "Sustainability in Technology and Digitalisation" sparked thought-provoking discussions on these critical issues.
Geoff Ira, Co-Founder & CEO of TradeTogether, highlighted the significance of aligning Web3 Fund management with ESG principles for sustainable, long-term investments.
Romain Zanolo, Managing Director APAC at Idemia, shed light on how retail banks are embracing "green objectives" within their payment technologies. The focus on eco-conscious customers is driving financial inclusion and ESG goals simultaneously.
Priscilla Soh, Partner at Rajah & Tann Singapore LLP, explored potential causes of action in ESG-related litigation and shared insights on mitigating such risks.
Thank you to our speakers for a very interactive session with a lot of debates, perspectives, and comments.
Stay tuned for more engaging discussions!
This event was kindly supported by our Committee Partner BNP Paribas
For more insights and information, please contact Agate Wack at awack@fccsingapore.com.
Access the speakers' presentation (member only)