Event report
Past Event | The Impact of Data on ESG Decision-Making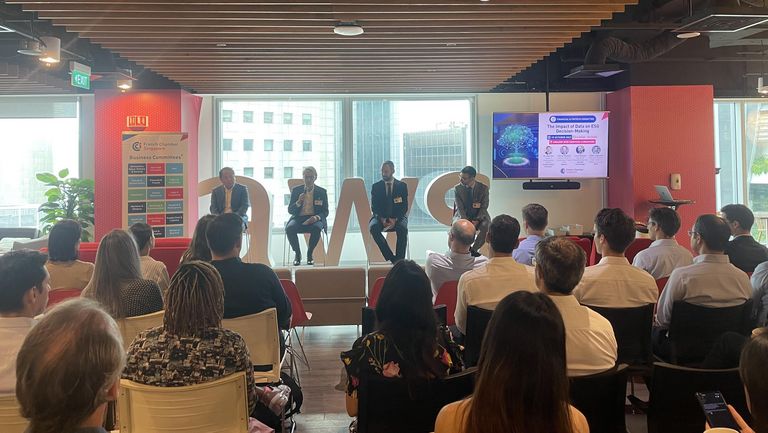 Thank you to Dr. Joey Tan, Head of Sustainability ASEAN at Amazon Web Services, Olivier Ménard Head of Green & Sustainable Finance APAC at Natixis, Lucas Bouziat Appointed Representative Asia at Amundi Technology and Cédric Lagrange, Executive Director, Head of ESG & Climate, South Asia at MSCI for hosting this great session highlighting how data influences ESG decision-making in companies.
This session enabled participants to understand how each organization is dealing with new challenges (i.e. data decarbonization) to meet ESG goals, and how they are turning it as opportunities, in a context where sustainability becomes a significant priority.
Special thanks to Dr. Joey Tan for inviting the French Chamber to host this event at Amazon Web Services headquarters.