Event report
Past Event | The workplace of the future: what do we need to change or do differently?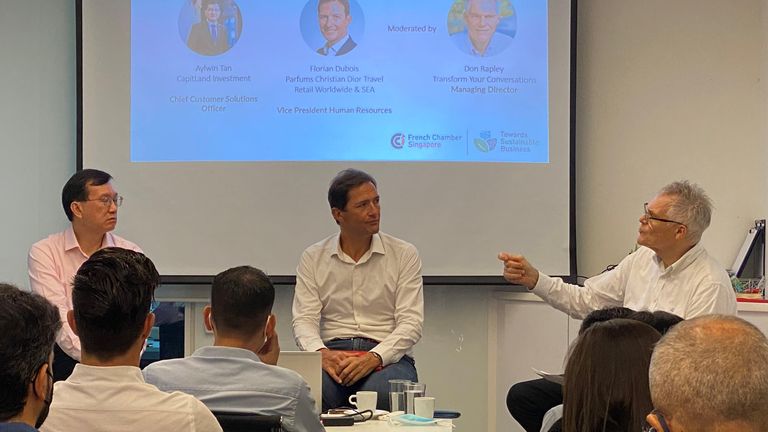 Thank you to our panelists Aylwin Tan, Chief Customer Solutions Officer at CapitaLand Investment, Florian Dubois, Vice President Human Resources at Parfums Christian Dior Travel Retail Worlwide & Southeast Asia Pacific and Don Rapley, Managing Director Transform Your Conversations for this insightful session about the workplace of the future.
Our experts shared their unique insights and experiences from the luxury retail, real estate and innovation consulting sectors.
Here are some key takeaways from the discussion:
Hybrid working is here to stay and leaders need to accept it and be flexible and innovative in how it is implemented
Building a company culture is important and cannot be done remotely, so returning back to the office a few days a week, with clearly defined activities, will enable this
Developing soft skills such as active listening will help leaders and managers to engage with their staff and build trust
Empowering teams and investing in mentoring / reverse mentoring helps employees grow in confidence and develop their skills
Co-innovating with clients and partners helps them to be more successful and build stronger relationships
This event was kindly sponsored by our Series Partner BIPO.
For more information about Human Resources Committee, please contact Vanessa Hobbs vhobbs@fccsingapore.com