Event report
Past Event | Transformative Power of Supply Chains on Social Sustainability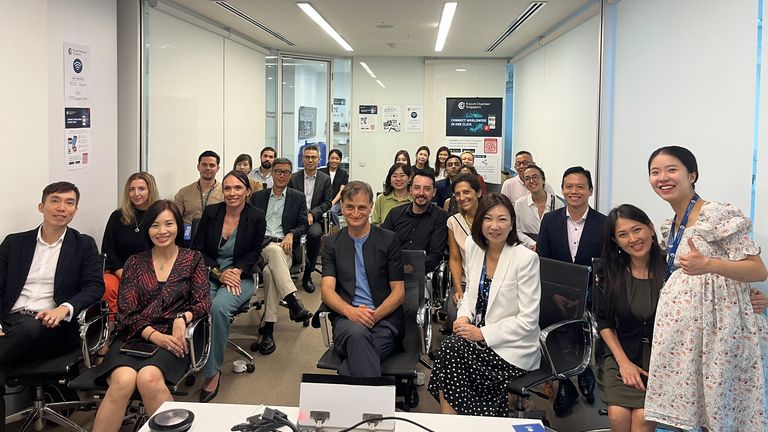 The French Chamber of Commerce in Singapore kicked start our first committee meeting after a short summer break this year. We were honoured to invite our esteemed speaker, Mr. Luca Silipo, Chief Economist & Supply Chain Strategy at Geodis for a powerful and thought-provoking session on Transformative Power of Supply Chains on Social Sustainability.
Mr. Luca Silipo presented the concept of "social value proposition" to the business and emphasized on the important role of corporations in creating products and value that can benefit not only for themselves or the end users, but also for the society at large, through the elucidation, exposure, and nurturing of supply chains.
Key Takeaways:
Redefining business propose in the "age of social value proposition": corporations shall contemplate on the shift from purely profit-driven models to those that integrate social value propositions into their core strategies.
Supply Chains as catalysts for change: supply chains can serve as powerful vehicles for driving positive social impact and are no longer just about profits and products. By collaborating with suppliers, manufacturers, and distributors, businesses can extend their influence to promote ethical practices, fair labour conditions, and sustainability throughout the supply chain.
For more information about this event or the Supply Chain & Logistics Committee, please contact Emily Jiang ejiang(@)fccsingapore.com.