Event report
Past Event | WORKSHOP Effective Intercultural Communication and Conflict Resolution in APAC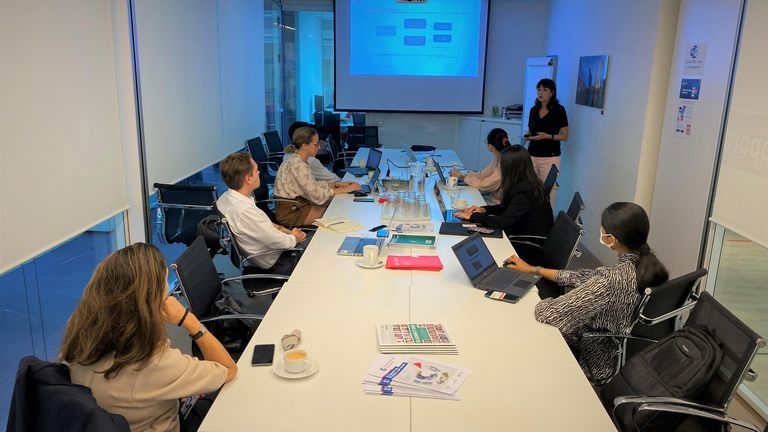 Thank you to Catherine Claudepierre, Managing Director at Lead and Succeed, for leading this practical and informative workshop on effective intercultural communication and conflict resolution in APAC.
The focus of the session was on the impact of cultural preferences on business and management practices and how to reconcile those differences when communicating. The participants were given access to Culture Connector, a tool to raise self-awareness on personal cultural preferences and to create personal strategies to bridge cultural gaps.
Here are some key points from the session:
What is Cultural Intelligence, building trust and relationships across cultures, what are microaggressions
Explicit/ implicit communication dimension of culture, managing verbal and non-verbal communication (Words choice, tone, energy, body language, pace)
Direct and indirect dimension of culture, the 5 conflict modes, what is a difficult stakeholder and how to strategically manage conflict in a culturally appropriate manner.
Cultural collaboration to align intent and impact when communicating across cultures, and personal reflection on the behavioral changes each one wants to implement.
The event was kindly supported by our Committee Partner BIPO.
For more information about Human Resources Committee, please contact Vanessa Hobbs vhobbs@fccsingapore.com