Companies news
Pioneering Net-Zero Community Developer BillionBricks Secures Additional Funding from Thakral Corporation and ENGIE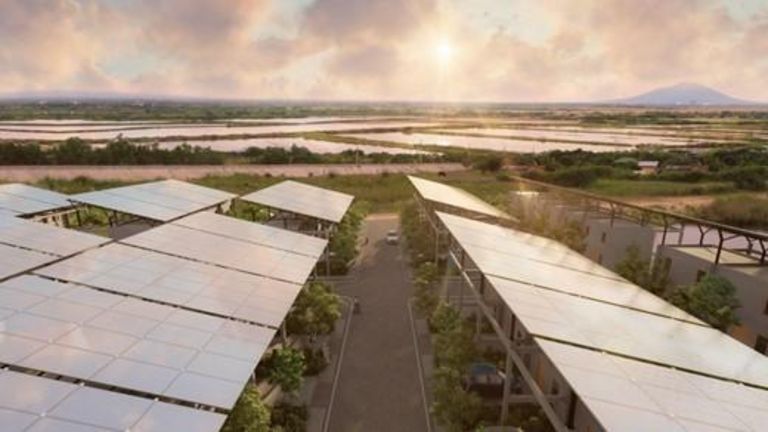 Thakral Corporation joins ENGIE as key investor in Singaporean startup that develops net-zero homes and communities.
SINGAPORE, 23 December 2022 – BillionBricks, a climate-tech venture that combines clean energy and large-scale affordable housing, announced today it has closed a US$ 2.45 Million seed funding round which was led by investment from Thakral Corporation Ltd. Thakral Corporation joins ENGIE as cornerstone investors in BillionBricks. The Singaporean start-up was founded in 2013 as a non-profit by architect Prasoon Kumar and venture capitalist Anurag Srivastava to address the global climate and housing crises. At that time, Kumar and Srivastava provided shelters, schools, and emergency relief support to over 15,000 people across nine countries.
To expand its reach and impact, BillionBricks pivoted to become a for-profit company in 2020. By combining clean energy and large-scale affordable housing into a single financially-viable business proposition, BillionBricks presents an extraordinary opportunity for more people to become homeowners while significantly mitigating climate change. The Company's current phase of evolution is focused on disrupting the present and future of housing and renewable energy, through the pioneering of large-scale, net-zero homes and communities. "BillionBricks is taking on multiple sustainability challenges in a single solution, and looking to make a significant impact with each and every project," says BillionBricks CEO Prasoon Kumar.
Since its inception, BillionBricks has won a number of prestigious awards for its mission and innovative designs. These include the 2018 & 2020 President's Design Award (Singapore), the 2021 Global Holcim Commendation Award, the 2018 Smart Fifty Award (India), and the 2022 INDE.Awards (Australia).
BillionBricks' early success led to the investment from Thakral Corporation, a Singapore-listed investment holding company with a growing real estate investment portfolio in Australia and Japan. Its CEO and Executive Director, Inderbethal Singh Thakral shares, "I am very excited to see that BillionBricks' novel approach to tackling multiple sustainability challenges simultaneously has gained significant traction, and is set to disrupt both the renewable energy and housing segments. The investment in BillionBricks is in line with our strategy of expanding our focus to include impact investing and contribute to reducing environmental impact, while helping communities in need."
In the coming months, the first BillionBricks community will be launched in the Philippines. It will cover over 16 hectares of land, 1,600 homes and have 13 MW of electricity generation capacity through a utility-scale rooftop solar facility on top of the housing development. This community alone can offset more than 7,000 tons of CO2 emissions annually. For the initial projects, the homeowners will receive the equivalent of more than 20% of their monthly amortizations in the form of cash backs and free power, increasing their ability to own their first homes. The first housing project will be completed in the next five years with a goal for an additional pipeline of 45,000 homes with a 450 MW solar generation capacity.
ENGIE is a global reference in low-carbon energy and services. With energy projects around the world, ENGIE brings its expertise in carrying out sustainable and renewable energy projects to enhance energy performance for businesses and communities that will accelerate the transition to a carbon-neutral economy.
"ENGIE is focused on accelerating Southeast Asia's energy transition towards carbon neutrality while ensuring it remains affordable, available, and sustainable. By combining affordable housing and solar energy production, BillionBricks will help to achieve a fair energy transition, and we are proud to support its development goals," said Thomas Baudlot, CEO for Energy Solutions APAC and Country Head for Southeast Asia.
BillionBricks' mission and housing projects are strategically aligned with ENGIE's push for decentralized, asset-based renewable energy solutions. Each BillionBricks' housing development comes with a utility-scale rooftop solar farm. ENGIE brings strategic know-how and investment for implementation.
Thakral Corporation and ENGIE are joined in BillionBricks by Rumah Group, the Asia Sustainability Angels, Anurag Srivastava, and the CEO of PropertyGuru, Hari V. Krishnan, as pillar investors in BillionBricks. Because of their shared vision and common approach to technology and innovation, the partnership between the key investors and BillionBricks brings much promise in benefiting the future of housing and climate change.
SOURCE: ENGIE South East Asia