Companies news
'Purple the World' – FILTR.QINGWA unveils colourful rebrand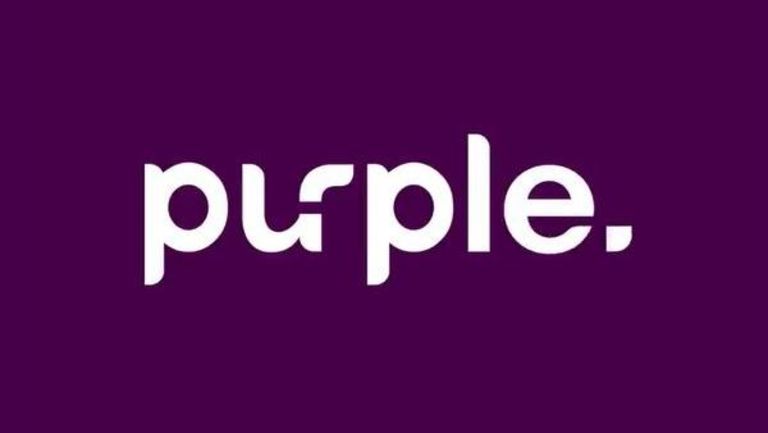 Two years after the merger of leading marketing and design agencies FILTR and QINGWA, the combined agency group has announced its new brand – Purple – and its vision for consumer experiences of the future.
Purple is independently owned by Olivier Grometto, Alex Cook, Nick Sutton and Lucy Hillyard, with strong and diverse teams of what it calls 'Purplers' in Singapore, Hong Kong, London, Paris and South Africa.
Purple offers integrated services across Retail & Interior Design, Graphic & Packaging Design, Digital Design & Development, and PR & Communications. Its 'Purplers' work with some of the biggest names in luxury, FMCG, retail, travel and F&B, executing campaigns and experiences across global channels, both physical and online.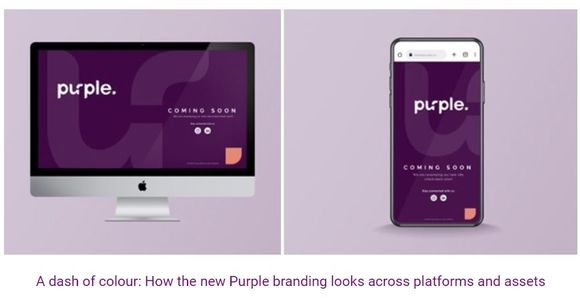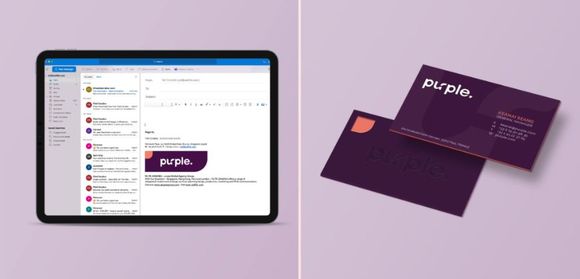 The company commented: "For several years, Purple was adopted by FILTR.QINGWA as its signature colour. But for significantly longer – centuries in fact – the colour has been prized for its scarcity, held up as a symbol of luxury and worn by royalty. On an emotional and spiritual level, it is seen as the colour of wisdom, creativity and imagination. So, while the name Purple is a nod to the agency's recent past, it more fundamentally highlights how the timeless associations of the colour capture the essence of the group's talents and approach."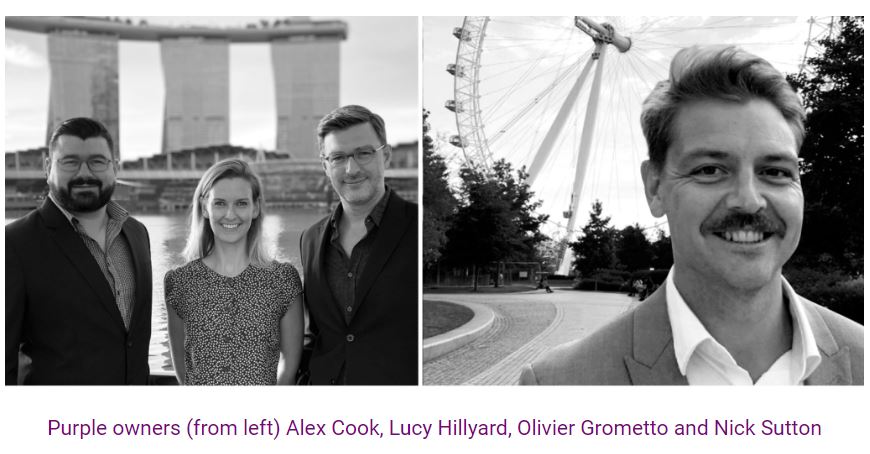 The owners said: "Purple is a beautiful, magical colour with many qualities our agency embodies, but for us Purple is also a verb: Purple is a doing-word. Our mission is to Purple the World – to live out and apply those Purple qualities of wisdom, imagination and creativity in making brand storytelling and consumer experiences memorable, holistic and enriching. A Purple world is undoubtedly a more fun place to explore for consumers and a more dynamic landscape for brands."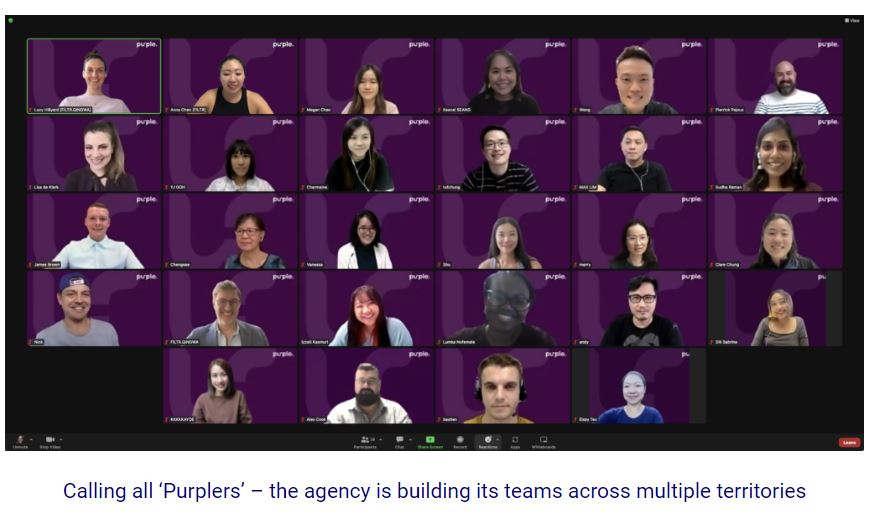 The owners added: "We can't Purple alone. We're fortunate enough to work with brands that share our ambition to deliver more memorable experiences and Purple the World. Together with our clients, partners and consumers, we are looking to build the Purple Nation – a group of like-minded creatives, brand owners and shoppers executing and engaging with amazing integrated campaigns."
SOURCE : The Moodie Davitt Report