Companies news
Reap and Triple-A partner to allow businesses to pay fiat bills effortlessly with Crypto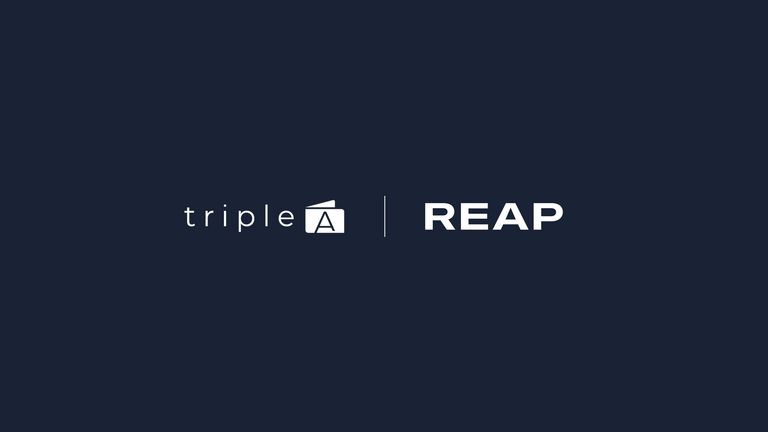 Reap, the leading financial platform for global businesses, announced the launch of Reap Pay in partnership with Triple-A, a crypto payment gateway licensed by the Monetary Authority of Singapore (MAS).
Through the integration with Triple-A, Reap Pay offers a one-stop-shop solution for Web3 projects to pay fiat business bills quickly and easily. Reap's users can now settle bank transfer payments directly with Bitcoin (BTC), Ethereum (ETH), Tether (USDT), and USD Coin (USDC), without the hassle of switching between wallets and bank accounts.
By adopting Reap Pay, businesses can avoid the fees and delays associated with existing crypto-to-fiat conversion processes, which often involve centralised exchanges and incur spread, transaction, and bank fees. Reap Pay enables businesses to pay anyone, anytime using cryptocurrency, making financial transactions fast and seamless.

The increasing number of business transactions between Web2 and Web3 companies has highlighted the importance of a smooth and efficient conversion process for cryptocurrency to fiat currency. The launch of Reap Pay not only meets that demand, but also demonstrates Reap's dedication to staying at the forefront of emerging technologies to continually enhance its platform's capabilities.
"We're excited to partner with Triple-A to launch Reap Pay, meeting the growing demand for a faster and cost-effective crypto payment process for businesses. This demonstrates our commitment to user-centricity." stated Daren Guo, Co-Founder of Reap.
"Triple-A's licensed white-label crypto payment solutions enable businesses and consumers to conveniently pay and get paid in crypto. We're pleased to work with Reap Pay to better serve their web3 clients and allow them to pay anyone, anytime, using cryptocurrency within one business day," Eric Barbier, CEO of Triple-A shared.
SOURCE : Financial IT