Companies news
Retail can not only survive, it can thrive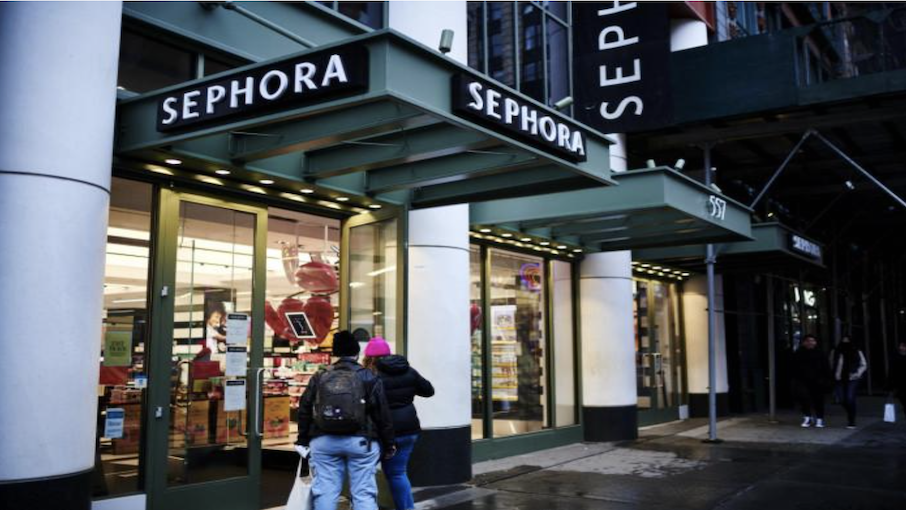 From Beijing to Bangkok, the combination of a growing middle class -- and a young population that is increasingly aspirational in its consumer choices -- has resulted in the Asia Pacific region driving the global retail industry forward. This is a trend that is only accelerating, and Asia has been generating approximately three-quarters of global growth in the industry, according to a recent report by Bain & Company, The Future of Retail in Asia-Pacific: How to Thrive at High Speed. In an era defined by e-commerce, online sales figures often dominate the headlines. This is particularly true for the Asia-Pacific region, where mobile adoption levels are among the highest in the world. The region accounts for nearly 60% of the world's online retail sales.
Unsurprisingly, China is the single largest market with more than 50% of retail sales coming from e-commerce in 2021. The Ministry of Commerce expects the value of these sales to reach US$2.6 trillion by 2025. Countries such as the Philippines, with 25% annual growth, Malaysia (23%) and South Korea (19.5%) are also playing a major role in driving e-commerce retail growth.
Even as most cities and countries reopen their borders, and we return to business as usual, the pace at which online commerce has been growing shows no signs of slowing down.
Many observers have used these trends to suggest, time and time again, that the era of traditional brick-and-mortar stores is going to come to an end. While it's certainly true that some longstanding retailers have found themselves out of business, those that have adapted to these changing times have seen different results.
Sephora, the beauty retailer owned by the luxury goods group LVMH, presents an interesting case study when it comes to the latter.
Allowing consumers to try beauty products before making a purchase may seem common today but the concept, first introduced by Sephora founder Dominique Mandonnaud in 1969, was revolutionary at the time, when most products were locked away behind cases in old-fashioned department stores.
Today, the company is doubling down on its efforts to personalise the consumer experience, taking the view that its stores should be playgrounds for exploration. From the moment you walk onto the sales floor of a store, whether it's on the Champs-Élysées in Paris or East Nanjing Road in Shanghai, everything from product placement to the beauty advisers there to serve a customer's needs is intended to offer a unique experience.
Digitisation, and the personalisation it allows, has a critical role to play here. According to McKinsey, the global consulting firm, successful personalisation programmes can not only produce a 10-15% lift in sales-conversion ratios but can also boost customer satisfaction and employee engagement rates.
Forward-thinking retailers are making significant investments in technology so they can deliver an omnichannel, customer-centric approach -- one that encourages customers to learn, play, try and engage with products seamlessly across digital and physical platforms.
At Sephora's stores in Asia, for example, consumers can benefit from:
In-store workstations comprising digital screens where customers can take beauty lessons and tutorials by themselves or with the help of in-store beauty advisers, artists and ambassadors;
Cutting-edge algorithms that provide personalised product recommendations based on each customer's unique skin tone, particularly relevant in Asia which is home to a diverse population;
Virtual reality platforms that can be used at home or in-store allowing customers to try on makeup virtually using facial recognition features, simplifying the testing process and taking the guesswork out of purchases;
The integration of physical stores with the website, mobile app and third-party platforms so that online and offline data about consumers is in sync. This allows, for example, a consumer who may have purchased certain products online over the winter, to walk into a store months later, and the team there would know which products she's likely to be looking for and provide guidance accordingly.
In essence, the retail experience has been transformed from an impersonal one where generalised products are presented to a customer, to a hyper-personal one where the customer is first engaged with and then products are presented to them based on their unique interests and characteristics.
Instead of the short-term goal of closing a sale, priority is instead placed on building a long-term relationship, so the customer is helped and engaged again and again.
Employed to good effect, these efforts are likely to bear fruit. A global survey by Accenture of over 20,000 consumers across 19 countries revealed that, on average, 47% of consumers would be willing to spend more for a shopping experience that exceeded their expectations. Interestingly, this number was far greater in China, where 81% of consumers said they would be willing to spend more for an improved shopping experience.
All of this shows that far from the doomsday scenario that is often portrayed with regard to traditional retail, brick-and-mortar stores can not only survive but thrive, provided they embrace digitisation and the hyper-personalisation of the consumer experience.
Alia Gogi is president for Asia of Sephora, a multinational retailer of personal care and beauty products.