Companies news • Analyses & Studies • Publications
Rethinking Healthcare in Southeast Asia through Life-Course Immunization and Sustainable Vaccine Financing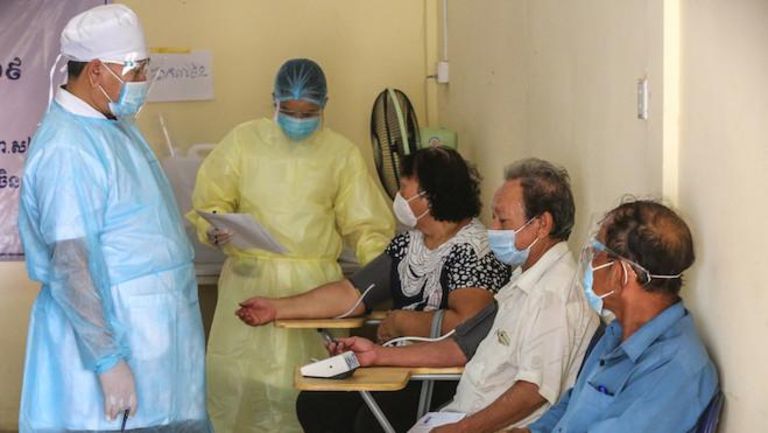 By 2050, more than 62% of the population in Asia will be made up of those aged 65 and older, making the region the oldest globally. Photo credit: ADB
This article is published in collaboration with Sanofi.
Southeast Asia's healthcare systems are highly diverse and complex, with in-country and between-country differences in access, quality, and coverage. Despite differences in capacity and capability to respond to current healthcare challenges, there is an urgent need for the region to look ahead to a common future challenge—the increasing burden of aging populations, driven by falling fertility rates and increases in life expectancy.
By 2050, more than 62% of the population in Asia will be made up of those aged 65 and older, making the region the oldest globally. Many countries in Southeast Asia are also among those with the most rapidly aging population globally.1 For example, between 2020 and 2050, the elderly population in Thailand will shift from 13% to 30%, representing the fifth largest percentage point increase globally.2 Along with this demographic shift, the region will grapple with the rising challenge of non-communicable and infectious diseases, due to a decline in health in older age.
Traditional forms of healthcare financing include tax- or employer-funded schemes, neither of which is suitable to meet the current and future healthcare challenges in the region. The tax-to-GDP ratio in Asia Pacific is below 15%, which is below the target for sustained economic growth.3
A growing aging population in the future will generate lower levels of taxation, due to reduced workforces. There is also growing informal workforces in the region, whose employment is not captured by the tax system. Moreover, private insurance may not capture entire populations, specifically in developing countries, where the penetration rate of private insurance is less than 5%.
Current health systems are already struggling to cope with addressing existing disease burdens, which is further exacerbated by the coronavirus disease (COVID-19) pandemic. The third World Health Organization (WHO) Global Pulse Survey, conducted in late 2021, found that health systems globally continue to be severely impacted by the COVID-19 pandemic, with little to no improvement since early 2021.4 There is an opportunity to rethink the ways in which we deliver and finance healthcare, so future populations can lead fulfilling and healthy lives.