Companies news
Reveal the scent of your soul with Maison 21G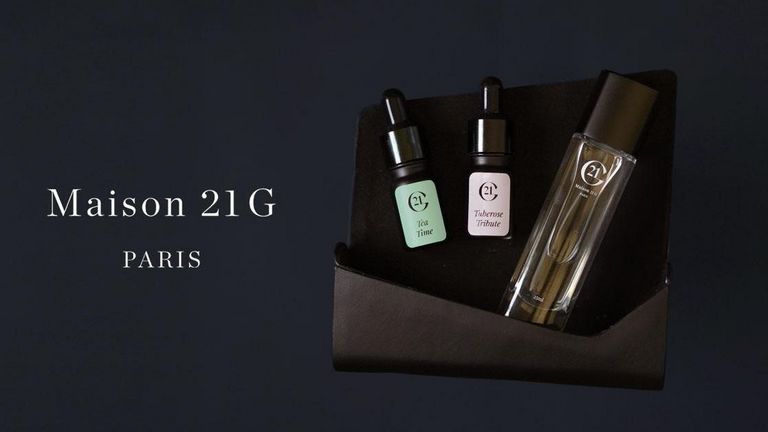 Bespoke Parisian perfumery house, Maison 21G, offers tailor-made scents for every facet of your personality.
Singapore, 21 September 2019 – Bespoke to every individual and tailor-made for any occasion in life, prestigious Parisian perfume house Maison 21G launches its breakthrough brand in Singapore, with high-tech creations and astounding quality at its core. For the customer seeking distinction and personalisation, Maison 21G's unique offerings allow you to embark on an enlightening journey of discovery through scent without compromising on authenticity.
"We have removed all manufacturing intermediaries from the traditional perfume industry, and for the first-time we're selling perfume concentrate direct to the customer. Always made with the finest natural ingredients, from us direct to consumers. We harness each individual's innate creativity and unite it in harmony with our perfume design knowledge, which we channel into empowering you to create a fragrance of your own in total freedom. A revolutionary concept that democratises true qualitative tailor-made perfumery. Everything is freshly made by you, for you!
But why the name "Maison 21G" you ask? The number 21 sits at the heart of their brand. Based on the MacDougall study published by the NY Times that equated the human soul to be exactly 21 grams, Maison 21G promises to guide customers in creating a unique fragrance that speaks to every corner of their soul.
Armed with a wealth of knowledge from her 20 years in perfumery working with various powerhouses such as Firmenich and IFF, Ms. Johanna Monange, Founder and CEO of Maison 21G aims to revolutionise bespoke scents by welcoming everyone and anyone into her maison, appropriately located in the heart of Singapore's multicultural neighbourhood on Duxton Road. Although Monange hails from a corporate background, her approach to this craft is far from conventional!
The origins of perfume, 'per fumum' (through smoke) can be traced back over 5000 years to the Egyptians. The first ever perfume, Kiphy, was crafted to communicate with the gods! The art of perfumery has evolved throughout history – from its original focus towards heritage and artisanal scent, to the introduction of multi-brand stores developing mainstream perfumes that have now overcrowded the market.
"I want to revive perfumery by bringing the soul it has long needed back into the scents we create through an immersive experience. Customers can develop their fragrances for any different mood or intimate desire they may have without being afraid to let loose and explore. Developing your very own perfume should be expressive, informative, and evoke discussion amongst friends. Your only limit should be your imagination!"
To Johanna, scent is much more than a mere sense. She explains: "scent is a magical spell that brings us together with its mysterious powers. We want to share and thrive with other artists that celebrate the true power of the senses. Now, more than ever, we need our senses to connect with reality. The industry has been saturated with a "one smell fits all" approach due to mass production by big brands. With that comes a lack of consumer understanding, as when there are so many intermediaries you don't even know what the scent is anymore. At Maison 21G, we are bringing authenticity back to perfumery by removing these middlemen, thus allowing us to invest in higher amounts of perfume concentrate at 21 percent in every bottle (well above the industry average of 12 percent) and in the best quality natural extracts – all with an added personal touch." At Maison 21G, everyone walks away with an Eau de Parfum, and never anything less!