Companies news
Actavia Consulting: SaladStop is launching its Sustainable Catering Service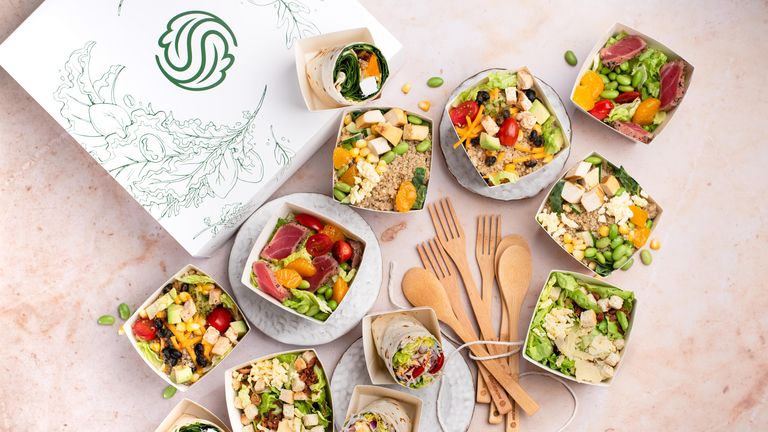 If you have experienced having lunch at one of their 15 salad bar outlets in Singapore, you are familiar with their fresh products and handcrafted salad or grain bowls. Yet, not sure you have noticed the push they have done over the last months to put in practice their strong belief in sustainability as a business backbone
As a Senior Partner at Actavia consulting, I have supported SaladStop in the deployment of a truly sustainable catering offer. This translates into close to a million plastic bags not distributed in a year, fully biodegradable bowls and cutlery for grain bowls take away but also in over 20,000 customers bringing their own bowls and cups thanks to a simple incentive system.
Sustainable product sourcing is another priority: locally sourced greens whenever possible, MSC certified fish and eggs cage free chicken are some examples. Since January this year, the catering offer has also gone sustainable with only biodegradable packaging and additional plant-based meal and finger food options. Sustainability was in the company DNA from the start, 10 years ago, but making sustainability a business-compatible reality was made possible through three factors.
Firstly, the management made a strong commitment to make it happen, invested time and money on sourcing the right solutions and accepted to increase some of the costs when necessary.
Secondly, the company trusted its consumer base to support the sustainability shift, and indeed they were happy to give up on plastic bags and straws and ready to pay the right price to get a food solution in line with their personal values.
Thirdly, the business environment started to offer new opportunities: new providers for green packaging and sustainable food emerged or made their products available in Singapore. This is still an ongoing trend and we can expect to have a more and more supportive business environment in the months and years to come.
Actavia Consulting support small, midsize and large multinational companies established in Asia or planning to expand in the region for more information please follow this link: https://www.actaviaconsulting.com/
You can download SaladStop! sustainability report from their website : https://www.saladstop.com.sg/en/sustainability/