SBF's Dialogue between Trade and Industry Minister Chan Chun Sing and Foreign Chambers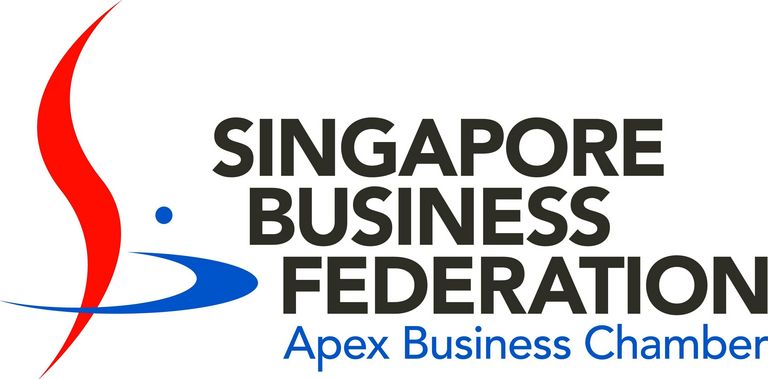 The Singapore Business Federation (SBF) hosted a dialogue session on 1 October 2020 between Minister for Trade and Industry Chan Chun Sing and key representatives from 16 foreign business chambers1. The participants exchanged views on the challenges faced by their members and discussed the outlook for Singapore's business environment.
Broadly, participants recognised the Singapore Government's efforts in mitigating the impact of the COVID-19 pandemic on society and expressed their confidence in the measures taken to safeguard public health and support the economy.
Singapore's Openness
Singapore's success has been built on openness and connectivity. The presence of foreign companies and global talent in Singapore contributes to the creation of good jobs for Singaporeans and high-value activities which will have a positive spillover effect in the domestic ecosystem. Remaining open and connected is critical in ensuring Singapore remains relevant and resilient to enhance Singapore's competitiveness and attractiveness in an increasingly competitive world.

Participants expressed confidence in Singapore's fundamentals, in particular its stable and predictable operating environment, which have allowed it to play the role of a key business hub for many of their companies. They noted that Singapore's status as a global business hub is intrinsically tied to its connectivity and openness, which is the reason why many of their members have set up their regional headquarters and operations here.

However, participants expressed concerns over the recent rise in anti-foreigner sentiments and scrutiny on the role of foreign manpower in the Singapore economy. They noted that many of their members were worried that such sentiments and scrutiny were giving the wrong impression to the international business community that Singapore was becoming closed to foreign investments and global talents. This could affect global businesses' future investment decisions.

Participants highlighted that global talent continues to be needed to augment the local workforce in order to meet the needs of the changing economy. The vast majority of multinational corporations (MNCs) based in Singapore have put in place a systematic transfer of skills and knowledge from foreign employees to Singaporeans over the years. These efforts will continue as companies seek to boost the upskilling of our local workforce, and continue to develop local talents and localise more jobs over time.
Participants also reiterated their members' commitment to fair hiring practices and to providing equal learning and development opportunities for all. This would allow their employees, including Singaporeans, to acquire the relevant skills and gain the necessary exposure, to take on leadership roles in the future.

Responding to the concerns, Minister Chan assured participants that Singapore remains committed to being open and connected to the world, and continues to welcome foreign investments and global talent to build the best team to play for Singapore in the global arena. At the same time, Minister Chan stressed that the concerns of Singaporeans also deserved to be addressed. In this regard, Minister Chan welcomed the commitment from participants and their members to adhering to responsible employment practices and strengthening the Singapore core. He also encouraged participants to showcase these efforts, so that more people could better understand the role that foreign companies and global talent play in the development and growth of our economy and our workforce.
Resumption of Business Travel
Participants shared on the critical importance of resumption of business travel for business survival and growth, especially as many of their members also play the role of regional headquarters. While participants welcomed Singapore's efforts to gradually open its borders, they urged the Government to push for further opening of borders with more countries, and to extend the pilot Business Travel Pass to more companies and employees. In addition, participants urged the Government to move from a Stay Home Notice (SHN) regime to a testing regime with a shorter SHN for business travellers.
The need for resumption of business travel was also echoed in SBF's survey in August, where 68 percent of companies surveyed said that such a resumption is critical for their operations.
In response, Minister Chan said that the Government understood the need for business travel and would continue to push for the opening of borders in a safe manner, balanced against health and safety concerns. He highlighted that mutual consensus between countries is necessary to establish bilateral travel arrangements and that sharing of information between governments on their local COVID-19 situations would better facilitate the resumption of travel.
Reopening of Businesses
Participants expressed appreciation for Singapore's management of the COVID situation and the support that has been provided to businesses. They supported the further easing of safe management measures to support business recovery and looked forward to details about the Phase 3 reopening.
Minister Chan thanked participants for their understanding of the need for the safe management measures and for the co-operation of most businesses in taking the implementation of the measures seriously.
Mr Ho Meng Kit, CEO of SBF, said, "We have the honour of hosting this important dialogue for the foreign chambers in SBF to engage Minister Chan on this issue on foreign talent that has arisen in Singapore lately. This topic is so fundamental to our development. Singapore makes a living because we are open and relevant to the world. Is there a change in orientation? We do not think Singapore is turning isolationist as some economies have become. It is good to hear from Minister Chan that this is not the case. Our foreign chambers have given many examples of their members' efforts to develop the Singapore core. More of these efforts should be publicised and these businesses should prioritise their community engagement efforts. All these will help to square the debate how our foreign companies are here to add to the economy and not to take away value from it."