Publications
Schneider Electric partners with Capri by Fraser to optimise guest experiences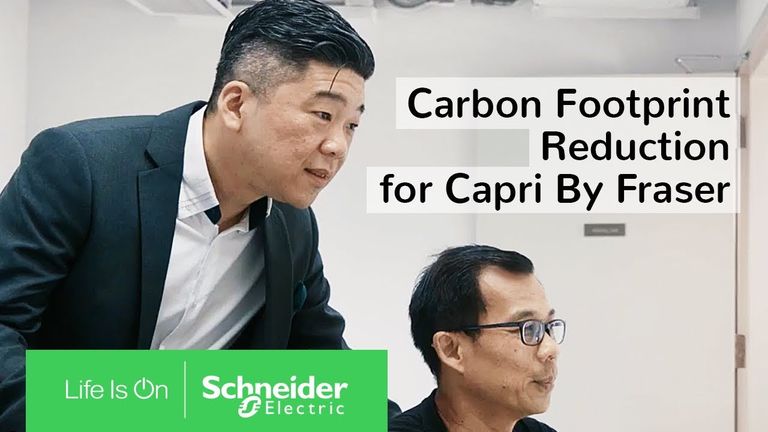 Schneider Electric and certified EcoXpert partner, IG Solutions, provided an EcoStruxure™ for Hotels solution to help Capri by Fraser in Singapore.
Situated in the heart of the central business district in Singapore, Capri by Fraser, China Square / Singapore combines design, technology and social living holistically. With the growing digital generation and more guests seeking innovative experiences, Capri by Fraser needs to adopt a technology-driven approach to meet the evolving lifestyle needs of our digital-first generation.

One of the biggest pain points for hotel management is providing optimal guest experiences while remaining energy-efficient and sustainable. Capri by Fraser, China Square / Singapore needs to find a way to cater to the comfort needs of its guests without causing a strain on electrical consumption. To meet these goals, Capri by Fraser, China Square / Singapore collaborated with Schneider Electric to integrate technology into its operations.
Schneider Electric's Guest Room Management System has been integrated by IG Solutions to Capri by Fraser's property management systems. Together with Schneider Electric and EcoXpert partner IG Solutions, IoT-enabled solutions has allowed Capri by Fraser to provide guests with a one-of-a-kind experience in its new-age hotel. These solutions include on-demand housekeeping, revamped smart rooms with touch and light sensors, intuitive controls and more, and data-driven operations which provides valuable operational data such as energy saving rates and room occupancy status.
EcoStruxure for Hotels: Carbon Footprint Reduction for Capri By Fraser | Schneider Electric