Companies news
Schneider Electric study: Only 4 in 10 organizations in Singapore have a climate action plan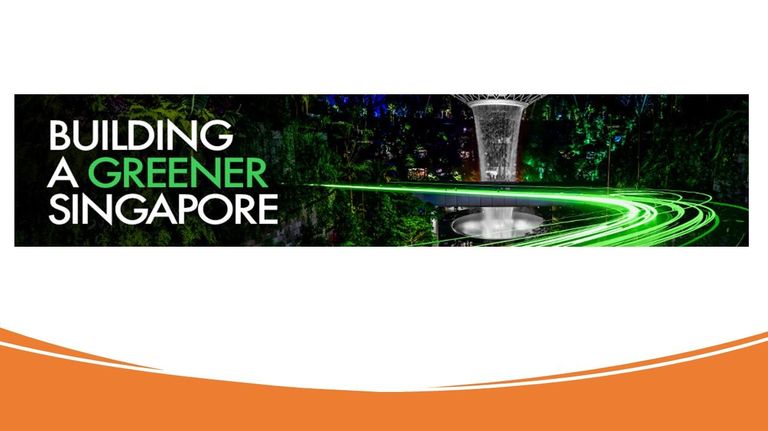 A new study by Schneider Electric, the global leader in the digital transformation of energy management and automation, has found that only 40% of companies in Singapore have a climate action plan that addresses climate risk.
This is despite all businesses and 82% of Singapore consumers saying they were affected in some way by climate change in the past 12 months. The top barriers cited for developing a climate action plan, include challenges moving from strategy to action (45%), financial constraints (44%), and culture change issues (34%).
The findings have been published in a new report launched today entitled "Building a Greener Singapore", which is based on a survey of 1,000 Singapore business leaders and consumers conducted in August 2021.
The report also reveals that while 83% of Singapore business leaders believe their organization's sustainability performance may be a barrier or opportunity to future growth and success, only 43% say their company is currently operating sustainably. Meanwhile, more than two thirds (69%) of Singaporeans say companies should prioritize the environment over profits, but only 25% believe companies are currently doing this.
It comes at a time when Singapore has embarked on a whole-of-nation drive to advance Singapore's national agenda on sustainable development, under the Singapore Green Plan 2030 and as governments and companies globally prepare for the United Nations Climate Change Conference (COP26) in November.
Singapore is at the start of an inspiring green journey
The study shows that the Singapore Green Plan 2030 has been well received since it was launched in February 2021, with 93% of Singaporeans who are aware of the plan being supportive of it, and 83% of local business leaders saying their organization's sustainability plans are at least generally aligned to it, while only 33% are strongly aligned.
However, many Singapore companies still face a long, but not impossible, road ahead to achieve their sustainability goals and make the operational and cultural changes required to meet their targets. More than half of Singapore companies currently do not have key sustainability resources, systems, and processes in place internally. Only 28% of business leaders in Singapore say sustainability is central to their businesses' strategy.
Yoon Young KIM, Cluster President, Schneider Electric Singapore, Malaysia, Brunei, said:
"As Singapore accelerates its green journey, this report finds that fundamental shifts in organizational culture, processes and structures will be required. Boosting the general understanding of the sustainability among Singapore business leaders is crucial to increase alignment with important international and local initiatives and frameworks. Schneider Electric is committed to supporting companies in their sustainability journeys so that collectively, we can build a greener Singapore for generations to come."
Increasing climate change concerns
The study finds that climate change is a particular area of concern for both businesses and the general population in Singapore.
86% of Singaporeans say they are concerned about climate change, with 33% extremely concerned. The report shows awareness of climate change could have been heightened in the wake of The Sixth Assessment Report of the United Nations Intergovernmental Panel on Climate Change (IPCC), with 72% of Singaporeans being aware of the report the release, and of these, 59% say that they are concerned about its findings.
However, businesses are starting to take action with just over half (55%), of the business leaders surveyed say their organization has a publicly stated commitment for achieving carbon neutrality, with 73% of these targeting to achieve this by 2030 or earlier.
The main motivators for decarbonization among Singapore businesses are government regulation, climate-related risk and financial market pressure.
Energy reset is a clear priority for companies
Positive momentum is seen around energy transition, resource use, and the use of technology to further sustainability ambitions. Six in 10 (61%) say their organization is performing strongly in efficient energy resource management and transition to more renewable energy sources. And, despite less than one quarter of organizations saying that they feel very prepared (21%) to manage disruptions, 67% are using energy and or sustainability programs to build organizational resilience, and disruptions have motivated many to invest further in digitization (60%); energy efficiency (57%) and purchasing renewable generation (53%).
Singapore consumers supportive of 'convenient transitions'
While 88% of Singaporeans support Singapore transitioning to cleaner forms of energy generation, only 55% are supportive of this if it means higher costs for electricity bills. 53% believe every building in Singapore should be a green building, but only 26% would prefer to live in a green building if the cost is greater or doing so personally impacts their lifestyle. 66% of Singaporeans are happy to reduce emissions in daily life where it is convenient for them. Just over half of Singapore consumers own an Electric Vehicle (EV) or plan to own one in the future.
Technology to play an increasing role in sustainability challenges
Only 27% of Singapore business leaders are fully utilizing new technologies and technology solutions to operate more sustainably. The top three projects and technologies being employed to achieve energy goals in organizations were energy and resource efficiency measures (43%), carbon offsets (40%) and renewable electricity certificates (34%). As economic and financial pressures mount in the wake of the global pandemic, funding the changes required to operate more sustainably, is likely to be a critical challenge for organizations everywhere, including in Singapore.
Recommendations to companies
The report highlights five recommendations that organizations in Singapore can employ to enhance their sustainability preparedness. They are: making sustainability central to the organization; having the right resources, processes, systems, and technologies; having a clear climate action plan and targets; raising understanding and knowledge of the sustainability landscape; and unlocking possibilities with technology, including tapping government grants and programmes.
About the study
The report presents and analyses the findings of a survey of business leaders with sustainability responsibilities at over 500 organizations and 500 consumers in Singapore. The field work was undertaken in August 2021.
The business leaders surveyed represent a broad range of industries including Commercial Real Estate; Consumer Goods; Construction and Buildings; Energy; Finance and Banking; Food & Beverage; Education / School Administration; Government; Hotel, Hospitality and Tourism; Industries and Manufacturing; Media/Communications; Mining, Metals & Minerals; Non-Profit Organisations/NGOs; Professional Services; Retail & Apparel; Technology and Telecoms; Transportation; Utilities; Oil and Gas.
About Schneider Electric
Schneider's purpose is to empower all to make the most of our energy and resources, bridging progress and sustainability for all. We call this Life Is On.
Our mission is to be your digital partner for Sustainability and Efficiency.
We drive digital transformation by integrating world-leading process and energy technologies, end-point to cloud connecting products, controls, software and services, across the entire lifecycle, enabling integrated company management, for homes, buildings, data centers, infrastructure and industries.
We are the most local of global companies. We are advocates of open standards and partnership ecosystems that are passionate about our shared Meaningful Purpose, Inclusive and Empowered values.