Companies news
Schneider Electric to Replace Bukit Panjang LRT Power System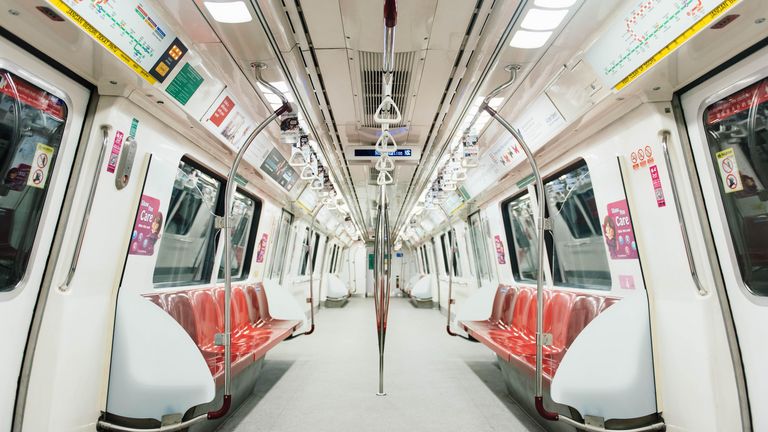 Schneider Electric, the leader in digital transformation of energy management and automation, has been selected by Colas Rail, a leader in rail infrastructures, to supply the electrical distribution system for the Bukit Panjang LRT (BPLRT). Colas Rail had signed a contract on 5 June 2020, with the Singapore Land Transport Authority (LTA) to replace the power supply assets for the BPLRT.
As an expert in energy management, Schneider Electric will be providing an end-to-end electrical distribution solution for the BPLRT. As part of the upgrading project, the BPLRT's power management system will also be replaced by Schneider Electric's Power SCADA Operation (PSO), which has been specifically designed for large electrical distribution applications.
"Schneider Electric is very excited to be able to bring our global expertise to this project. Our Power SCADA Operation platform is used globally with our experts having worked on similar projects such as Thailand's Red Line Mass Transit System Project," said Damien Dhellemmes, Cluster President of Schneider Electric Singapore, Malaysia and Brunei.
''We believe this project will be of benefit to both residents and visitors of Singapore, while taking a step further to reduce carbon emissions. At Colas Rail, we are proud and committed to making a contribution to a more environmentally sustainable rail transport system," stated Christophe Chassagnette, Colas Rail Country Director for Singapore and Indonesia.
About Schneider Electric
Schneider's purpose is to empower all to make the most of our energy and resources, bridging progress and sustainability for all. We call this Life Is On.
Our mission is to be your digital partner for Sustainability and Efficiency.
We drive digital transformation by integrating world-leading process and energy technologies, end-point to cloud connecting products, controls, software and services, across the entire lifecycle, enabling integrated company management, for homes, buildings, data centers, infrastructure and industries.
We are the most local of global companies. We are advocates of open standards and partnership ecosystems that are passionate about our shared Meaningful Purpose, Inclusive and Empowered values.
About Colas Rail (www.colasrail.com)
Colas Rail, the railway subsidiary of the Colas Group, participates in the design, financing, and project management of the major transport infrastructures (track works, overhead lines, signaling, ventilation, smoke extraction, command-control, freight, etc.) in France and on international markets through its projects and specialised businesses. Colas Rail, which has a workforce of 5,600, boasts 12 different areas of expertise and represents 28 subsidiaries/offices worldwide. The company posted turnover of €1097 million in 2019, of which 66% produced internationally.
Photo by CHUTTERSNAP on Unsplash