Companies news • Communication - Press
Sensatag joins UnaBiz to reach Global Asset Tracking Markets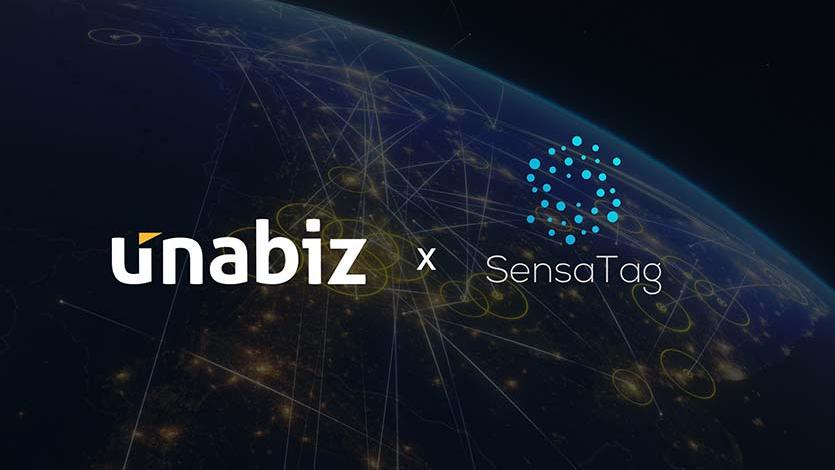 The acquisition expands Sensatag's geographical reach in APAC and deepens UnaBiz' expertise in Asset Tracking
February 23, 2022, Amsterdam/Singapore – UnaBiz, massive IoT service provider, today announced that it has acquired Sensatag, a provider of low-cost and low-power industrial IoT tracking solutions for non-powered mobile assets. The acquisition is strategic for both parties – UnaBiz will benefit from Sensatag's extensive asset tracking experience, while Sensatag can leverage UnaBiz know-how as a scaling platform to extend its product and services offerings to global markets, starting with APAC.
"Sensatag is a veteran 0G solution provider with a good track record in the European IoT market. We are pleased to welcome Sensatag into the UnaBiz group since asset tracking is one of the highest growth segments in the IoT market and an integral part of UnaBiz's massive IoT vision," said Henri Bong, Co-Founder and Co-CEO of UnaBiz.
Sensatag product portfolio includes best in class hybrid tracking technologies such as Wi-Fi, GPS and Sigfox, a 0G global network. UnaBiz will extend the portfolio with more technologies such as Bluetooth, LTE-M and NB-IoT, aggregated on its data platform UnaConnect, to create access to more markets.
Founder and CEO of Sensatag Nicholas Van Hoey Smith shared "Since its inception, Sensatag has connected thousands of assets across Europe with simple and cost-effective solutions. I believe it is now time to dream even bigger by joining UnaBiz, a group that effectively demonstrated its ability to connect millions of devices worldwide. It is a recommitment of our continued support and sustained delivery to all our customers and partners at a global scale."
"We believe that our greater purpose is to create value for the IoT ecosystem. By leveraging our capabilities in hardware, software and networking integration, supply chain management, manufacturing, operational rollout and market reach, IoT solution providers will scale at a much faster and more reliable pace," Henri added.
Expansion is on the cards for Sensatag post-acquisition. Both teams have already successfully integrated some of Sensatag's know-how to custom design and deploy over 120,000 trackers in the APAC market. The team is now focused on the Returnable-Transportation-Assets (RTA) vertical which has seen significant growth in Europe, North America and Asia Pacific.
About UnaBiz
UnaBiz is a proven massive IoT service provider who specialises in sensor product design, manufacturing, and data platform services across a hybrid of low-power wide-area (LPWA) technologies such as Sigfox, LTE-M, NB-IoT and LoRa, to power business growth.
Based in Singapore, Taiwan and Japan, UnaBiz has deployed over 1 million sensors globally in 28 countries, focusing on Smart Cities applications such as Smart Metering, Facilities Management, Asset Management and Asset Tracking. The company envisions a closely connected world powered by simple technology because we believe in "Less is More".
By uniting people and technology, UnaBiz aims to create an impact on a massive scale, to help every person and every organisation on the planet live smarter, simpler, and more sustainably.
For more information please visit www.unabiz.com or follow us on LinkedIn and Twitter.