Companies news
SING'THEATRE and AS'FALL winners of The Finder's Expatpreneur Awards 2021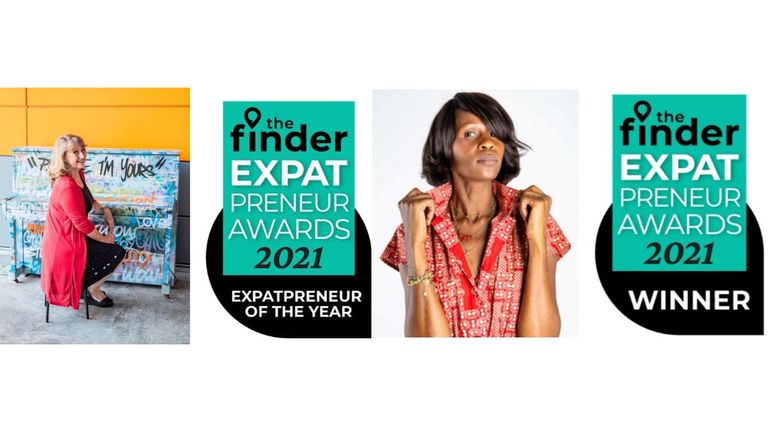 The Finder to celebrate and honour hardworking, successful, and community-minded expatriate business owners in Singapore.
And most importantly, these businesses must have helped people live well in Singapore and are catered towards the global citizens of our generation — like The Finder!
This year, as the world inches back towards normalcy and recovery, these businesses have continued displaying their resilience as they continue to work towards their visions. The brands we are celebrating this year — and the amazing people behind them — have adapted swiftly to the changing times without losing focus of their value proposition and mission.
Two Entrepreneur members of the French Chamber are winners:
Founder + Artistic and Executive Director of Sing'theatre
In honour of her close friend who she lost to cancer, Nathalie decided to take her music and performances to Singhealth hospitals. Her theatre company, which specialises in musical theatre production and education in Singapore, continues to bring comfort and hope to hospital patients and her audiences, whether virtual or live.
Read more about Nathalie.
Founder & Owner + CEO of AS'FALL
After spending more than 18 years as a global nomad — discovering other cultures, languages and customs — Astou Montfort moved to Singapore in 2017. Here, she used her lifetime of experience as well as her degree in accounting to register her luxe-yet-ethical fashion brand AS'FALL. Her clothing line has gotten high marks from the Expatpreneur Award judges.
Read more about Astou.
Go and vote for your favourite inspiring Expatpreneur in the People's Favourite Award!
About the Expatpreneur Awards
All winners must exhibit how their businesses help people "live well in Singapore" – The Finder's own mission. This year marks the fifth annual Expatpreneur Awards. Find out more here.