Portraits
Spotlight on Beata, founder of By-BEA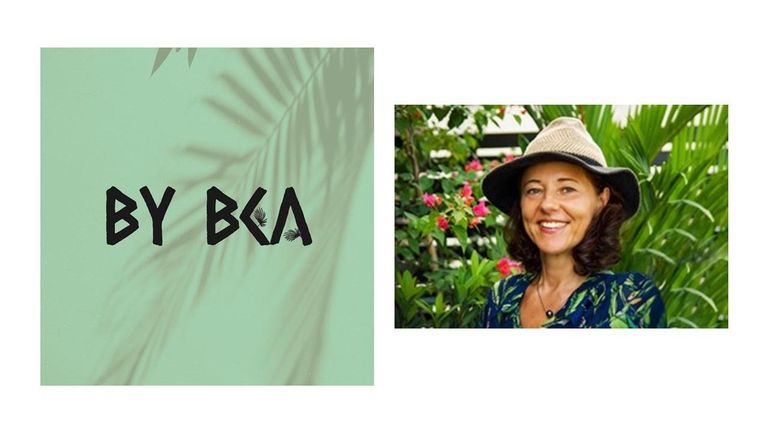 Meet Beata, founder of By-Bea online Boutique store in Singapore
Tell us a little bit about yourself. What brought you to Singapore?
I am Beata, a French trained fashion designer, founder of By-Bea, an independent fashion label opened in Singapore for premium garments, locally made and exclusive.
I perfected my art in the studios of the greatest Parisian couturiers. This gave me passion and a vision, expertise, know-how and values of high quality standards, sustainability and eco-consciousness.
In addition to creating models, other passions animate me. Travelling and meeting people, cooking, photography, are generous and shared activities feeding my creative outlook. After 10 years spent in South America, Central America and Australia, our European family decided to discover in Singapore new horizons in the Asian part of the world that attracted us.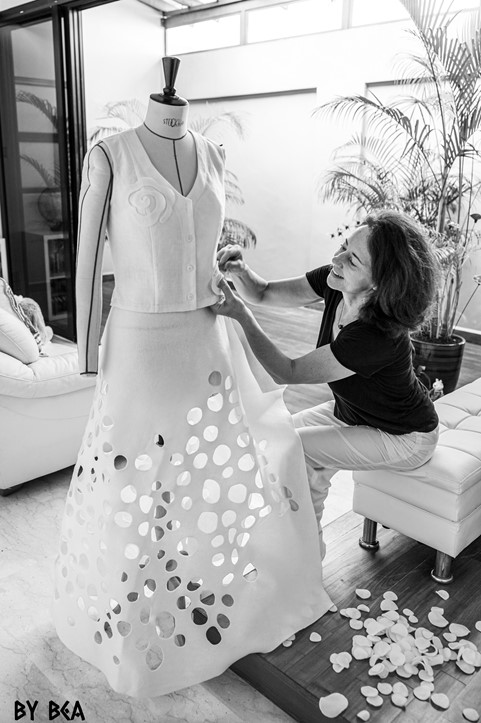 How did you come to create your company?
From a very young age, I discovered my passion for fashion by creating small collections for my dolls. After graduating from a fashion design school in Krakow, I developed my skills at the Chambre Syndicale de la Haute Couture in Paris. I had the opportunity to work in the Parisian studios of Chloë, Ines de la Fressange, Paco Rabanne, Paule Ka, as well as with very inspiring young designers.
Inspired and charmed by my travels and the beauty of Singaporean nature, I decided to create a private collection, with a personalized concept in very limited quantities.
A few words about your business ?
By-Bea collection is sold online and during pop-up events. The delicate models are the synthesis of observation of nature and the demand to put women at the center of my work.
The silhouettes of orchid or fern women are true sculptures that adorn a face, magnify a body while being adapted to the life of an active woman.
Following the example of Vivienne Westwood, from the conception phase to the creation phase, I elaborate my collection with the constant concern of "buy less but better", joining the movement of responsible fashion designers.
A few words about your expertise ?
I apply all the techniques and requirements of the art of my profession by implementing a mixture of imagination, architecture and sculpture. I focus my work on the search for beautiful shapes and lines to highlight the woman. This begins with the choice of natural materials of very high quality, and the search for beautiful 3D draping on a dummy. Each piece is cut and worked individually and the realization is of Couture quality.
The materials of choice are silk, linen and cotton veil.
All the pieces of fabric are treated beforehand, pre-washed so that the model has a perfect and durable fit.
I also focus on the reuse of scraps that I collect, for making small accessories.
The pieces in my collection are original, unique and I make them with a lot of love and passion.
What was the most difficult challenge to overcome on your entrepreneurial journey ?
The Covid period limited the opportunities to present my work to a wider audience.
What are the next steps for your company?
To work with artisans who are passionate about the craft of fashion and share with them my knowledge of Parisian Couture. To work closely with clients to customize garments and to be able to offer an on-demand service based on my current collection that I will continually enrich and expand into new creations.
Any News to share?
My participation in the pop up organized by So-Chic (French Chamber of Commerce in Singapore) was a very rewarding and encouraging experience for the future. See you at the next event or don't hesitate to reach out through my website.
Visit my website www.by-bea.com or my insta www.instagram.com/bybea_creation and contact me at bea@by-bea.com