Portraits
Spotlight on PARIS & ME with Christelle Dhellemmes & Barbara Delhaye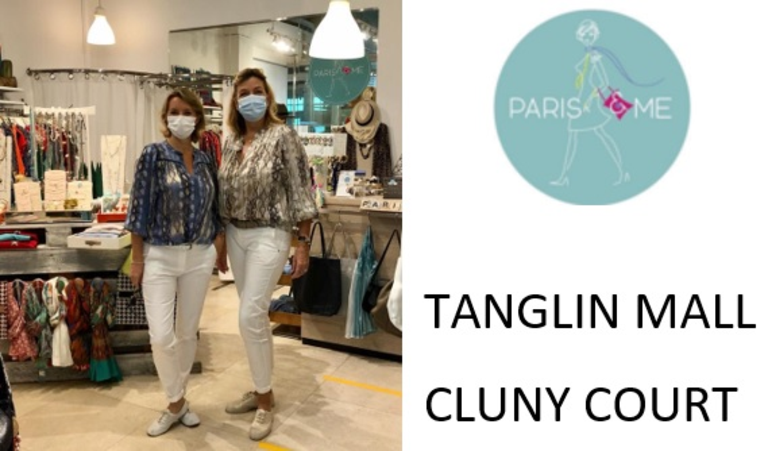 They share with us their passion for French & Italian fashion and in delivering personalised shopping experiences at Cluny court and Tanglin mall!
Can you quickly introduce yourself and your background in a few words?
Hi. I am Christelle.  I was born a few decades ago in the North of France. I studied law and am a legal counsel by profession. I moved to Asia in 2004 and lived in China-Shanghai, India-Bangalore, and Singapore since 2013. I am married and have 3 teenagers going to IFS – French School. My friends and relatives would often tell me I am an open book, authentic and generous but also sensitive.    
What brought you to Singapore?
With my husband, we had the strong desire to discover new horizons and cultures. After 9 years in China and India, we had fulfilled this desire and the move to Singapore was a good way to stay in Asia while giving our children an easier international environment to live in.
Why did you decide to create your own company?
I was always an entrepreneur in my heart; I did start small import / export businesses in China and India. Moving to Singapore, I got the chance to meet Barbara again and through our discussions, the idea came up – we were bound to do something together!
A few words about your business?
Paris & Me is about French & Italian fashion, small quantities (we are not a big retail chain), affordable price, mostly made-in-France or Italy, regular new arrivals, and personalized advice – we work in our store!
What inspires you?
The Street city life inspires me. Colours, Odours, people, noise, buildings, and the buzz around it… especially in Paris with its unique atmosphere.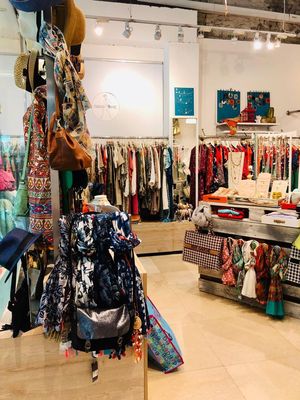 What was the most difficult challenge to overcome on your entrepreneurial journey?
We must continuously reinvent ourselves… fashion move fast, people are rightly demanding, we need to continuously source new partners and brands to work with… Covid did not help us but we managed .
Could you talk a bit more about your collaboration with Barbara - how did you start working together? How do you choose your brands partners?
Same but different…Barbara and I come from the same region of France – "Les Hauts de France". People there, are supposed to be friendly, hardworking, generous, and cheerful – here we are! We are not the same age but knew one-an-other and I was happy to meet her again and take her advice when we arrived in Singapore in 2013 – Barbara has been here for over 20 years. Barbara has real competencies in jewellery and accessories but will also source the product that will please everyone; I am more after the small "boutique" batches and products that you will not find again tomorrow… we complement each other. We hardly argue and quickly agree to disagree to respect one-an-other opinion; somehow like an old couple ????
What are the next steps for your company?
As our next step, we are more and more careful with the selection of our partners and our impact to the environment. As one example, we now source our bags locally (made in Batam) with recycled paper.
Any CSR initiatives?
Twice a year, we donate remaining inventories and sales revenues to local NGOs… latest examples being, Anak-TNK and "Les enfants de Klang Leu".
What are your tips on staying creative in an urban city?
Follow your heart and emotions but also remain curious – look around!
Any Good Business News to share?
From May 1st, you can find us in 2 locations!
Cluny Court Level 2

Opening of Our NEW BOUTIQUE in Tanglin Mall Level 3
This new store will offer a variety of Women fashion Collections, with new brands IN. As well as Men Fashion collections!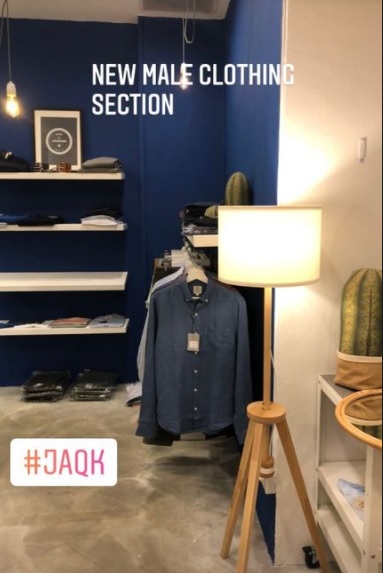 We like to be in our stores and sell our products, so it is not just a hobby.
We take pride seeing ladies (and soon to be Men) beautifully wearing Paris & me in the streets of Singapore. So come and enjoy the "Paris & me" experience!
Follow Paris & me on Facebook and Instragram
Stores open from 10am to 7pm: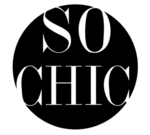 PARIS & ME is a participating member of So Chic. As the B2C platform of the French Chamber of Commerce in Singapore, So Chic showcases a diverse range of French lifestyle brands and entities in Singapore. For more information, visit https://www.sochic.sg/