Portraits
Spotlight on XRATOR: A quartet of founders experts in cyber-threats, cyber-defence and cyber-insurance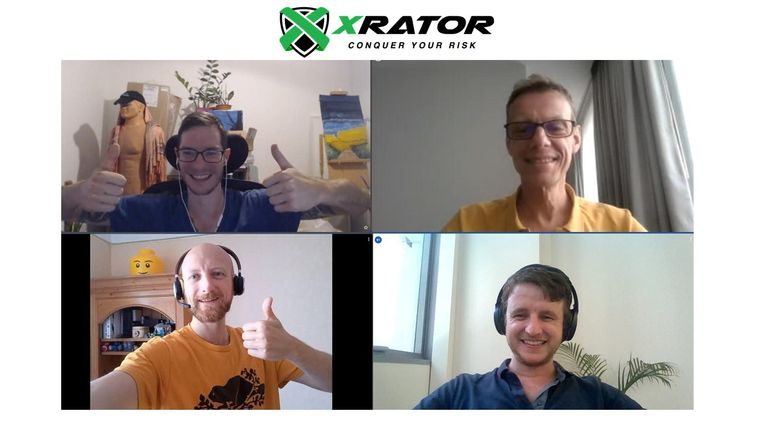 Meet the team who protect all companies against ransomware attacks and data theft, which are the most common threats of the moment!
We are 4 founders, all French IT engineers. Three of us are offensive cyber security specialists who have worked for large MNC but also small structures. Two of us used to work for the French Ministry of Armed Forces. One of us is a seasoned businessman who used to run large business units and the APAC region for SaaS companies. We launched XRATOR in 2021.
A few words about your business
XRATOR is a cyber security Software-as-a-Service (SaaS), more precisely Cyber Risk Quantification (CRQ). XRATOR helps all companies, starting from Small and Mid-size Businesses to MNCs and governments, to evaluate their exposure to cyber-threats, decide how to apply the most cost-effective cyber-defence, and get covered by a cyber-insurance. Practically, we protect organisations against ransomware attacks and data theft, which are the most common threats of the moment. Incorporated in Singapore and France, XRATOR serves Asian and European customers.
Why did you set up your business in Singapore?
Two of us are based in Singapore and have extensive experience of the APAC market. One is based in Bangkok and one in France. We have incorporated XRATOR in Singapore as a headquarter, with France as a 100%-owned subsidiary. Singapore and France are two countries favourable to start-ups, benefitting from a healthy business environment, and where companies are mature enough for SaaS-based cyber security. These are also two locations where it is easy to expand to other countries, in ASEAN for Singapore, Germany and UK for France.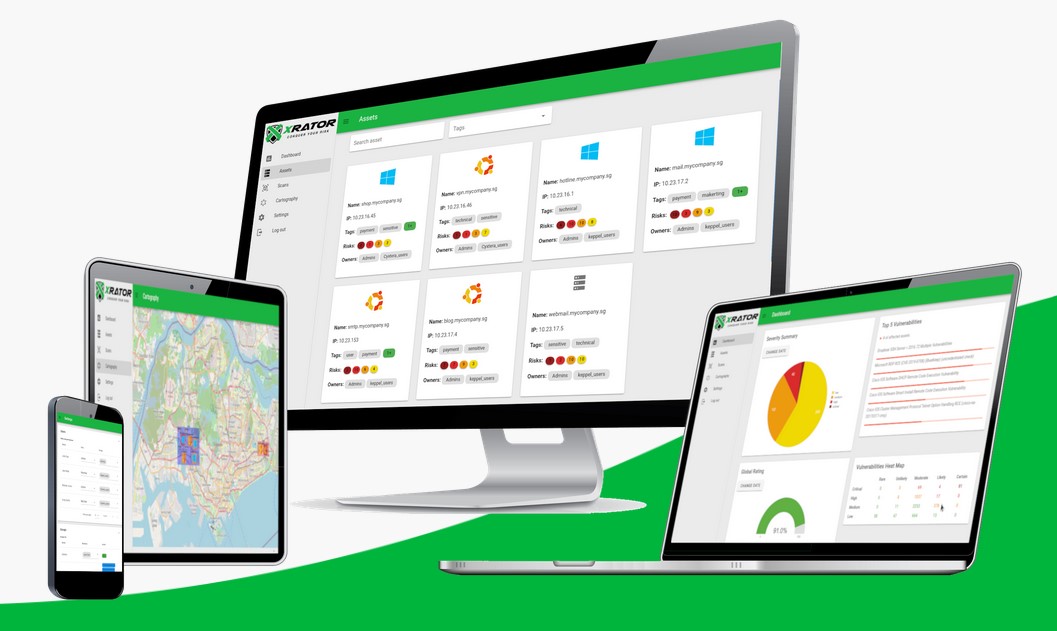 What was the most difficult challenge to overcome on your entrepreneurial journey?
We have witnessed how organisations felt helpless when confronted with cybercrime, and how poorly automated security processes could be. We have looked for a long time at the challenges the cyber security and risk management industry was facing. This is what led us to start developing our own software, XRATOR. After that long brainstorming, company creation, product development (all by ourselves), shareholder agreement, online presence, even getting our first three customers was surprisingly smooth and efficient. The four of us are also enthusiastic about everything we do, as we can do it entirely our way.
What are the next steps for your company?
The first target of any company is to sign customers and get revenues in. But we are also embarking into the search for a first round of financing, as we must recruit some engineering and sales resources to accelerate our development. In parallel we are recruiting a network of reselling and referral partners as we have decided to go to market in an indirect way.
A few tips for new entrepreneurs?
Make sure the founders share the same values, have complementary skills (technical, sales, marketing, finance, legal, HR), and that IP is in house. For a SaaS company, having at least one partner who is a true specialist at the core of the code, and one who knows how to manage a P&L and grow a company is ideal.
Take good men. Make them better.
I build things
Find out more: