Companies news
Telmont Spearheads Sustainability Innovation in Champagne Production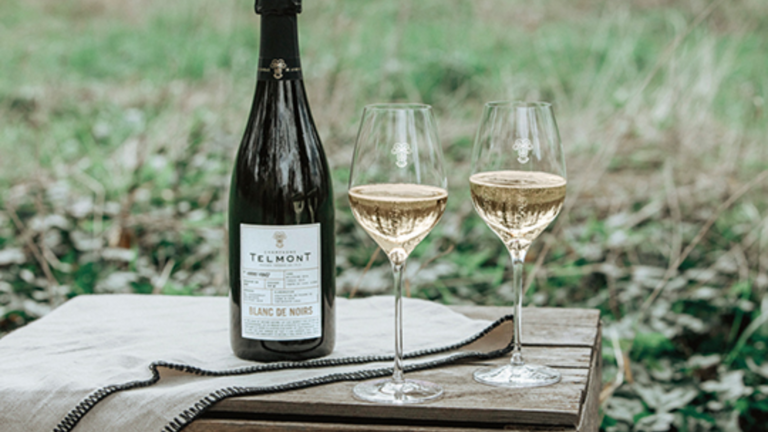 President of Telmont, Ludovic du Plessis, reveals more on the Maison's commitment to the project: In the Name of Mother Nature
Renowned Champagne producer, Telmont, has taken significant strides towards environmental sustainability with groundbreaking initiatives. Deeply committed to the project In the Name of Mother Nature, Telmont has set unprecedented objectives to become 'climate positive' by 2030 and 'net positive' by 2050.
During his visit to Singapore, Ludovic du Plessis met with key industry players in F&B, including 15 Stamford by Alvin Leung, 28 HongKong Street, Burnt Ends, Il Lido, Manhattan, Odette, Tippling Club, and Whitegrass, to share more about his sustainability goals for Telmont. These goals involve reducing greenhouse gas emissions, offsetting more greenhouse gases than emitted, and adopting sustainable practices throughout its operations. To guide its sustainability efforts, www.accelapr.asia
Telmont ensures that its actions align with scientific recommendations for a meaningful impact. The Champagne house achieves methodological rigour in its sustainability practices by following the renowned Science-Based Targets Initiative (SBTI).
Telmont's commitment to sustainability reflects its unwavering dedication to preserving the environment. The company believes that urgent action is necessary to address the pressing challenges faced by our planet, and shows its commitment through six tangible objectives:
#organicconversion
Today, 72% of Telmont's 24.5-hectare estate is dedicated to organic agriculture or in the process of conversion. Telmont aims to convert 100% of its cultivated areas, including the Telmont Estate vineyards and those of its partner winegrowers, to organic agriculture by 2031. This commitment represents a significant increase from the current 49% already certified or in conversion. Telmont actively encourages and supports its partner winegrowers in transitioning to organic agriculture, fostering a collective movement towards sustainable practices.
Additionally, Telmont recognises a thriving ecosystem is essential for long-term sustainability and seeks to foster biodiversity within its vineyards. Over the next three years, the company plans to plant 2,500 shrubs to create insect hotels, which will help preserve species' diversity and promote sustainable carbon binding.
#stopgiftboxes #bestpackagingisnopackaging
Breaking the traditional codes of Champagne, Telmont has eliminated the use and production of all gift boxes and outer packaging. The company believes the best packaging is no packaging, thus reducing waste and minimising its carbon footprint. Telmont will only offer recyclable silk paper if needed, emphasising its commitment to responsible packaging practices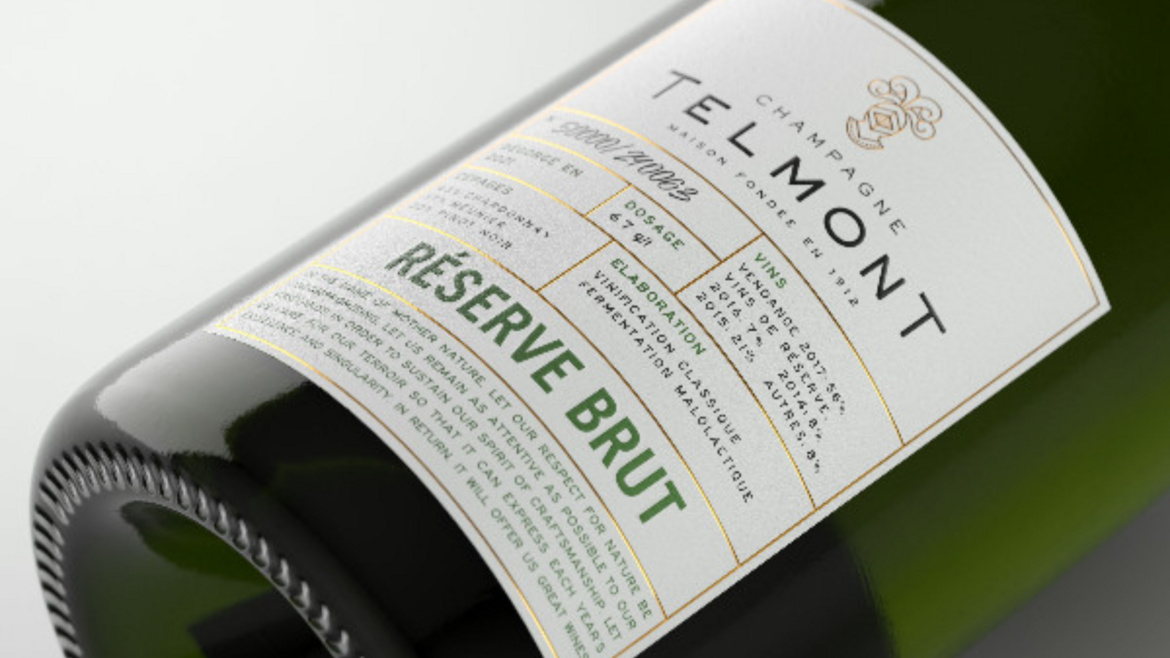 #stoptransparentbottles
Telmont has ceased the production of transparent bottles made from non-recycled glass for its Champagnes. Instead, all Telmont cuvées will now be bottled in green bottles that are 100% recyclable and made from 86% recycled glass. Telmont will also progressively adopt the lightest Champagne bottle ever, weighing only 800 grams. This game-changing initiative comes after Telmont and some other Champagne producers reduced the weight of their Champagne bottles from 900 grams to 835 grams. This shift highlights Telmont's continuous dedication to sustainable packaging and reducing the environmental impact of its products.
#renewableenergy
Telmont sources 100% of its electricity from renewable sources and has done since 2021. The company has implemented an energy sourcing policy; developed on-site solar energy production; and transitioned to electric vehicles across all its operations.
#stopairfreight
Telmont is actively exploring transportation options with Corporate Social Responsibility (CSR) commitments to strengthen its supply chain. This includes utilising biofuel for shipping. Telmont has also implemented a zero air transport policy for supply and distribution, reducing its carbon footprint. All Telmont www.accelapr.asia Champagne bottles bound for the United States will be aboard Neoline ships, wind-powered maritime transport which benefits from a lower CO2 emission factor.
#transparency
Telmont places a strong emphasis on transparency and traceability. To enhance consumer understanding, Telmont has introduced a revolutionary labelling system. Each Telmont bottle is individually numbered to allow easy tracking of its production journey. The front label provides comprehensive information on the composition and production process of each Telmont cuvée, enabling consumers to make informed choices.
"Here at Telmont, Mother Nature guides us in all that we do. We believe great Champagne is a gift from nature that must be cherished and protected. I am pleased to see that many restaurateurs and individuals in Singapore are taking substantial strides towards becoming more sustainable and openly sharing their knowledge. Now, more than ever, it is essential that we prioritise sustainability in our operations to ensure a thriving future for generations to come," shares Ludovic du Plessis, President of Champagne Telmont.
Telmont calls upon individuals and organisations to join forces and collaborate to safeguard Mother Nature for future generations. To share its knowledge and inspire others to join the sustainability movement, Telmont has published "Our Guide to Sustainability in Champagne." This comprehensive guide provides clear and precise explanations of Telmont's sustainable practices, serving as a valuable resource for changemakers seeking to embark on a similar journey.
For more information about Telmont's sustainability initiatives and to access "Our Guide to Sustainability in Champagne," please visit this link
SOURCE : Telmont