Interview • Portraits T.I.C. - Informatique
Interview with Lee Siu Min, Thales: Securing Cyberspace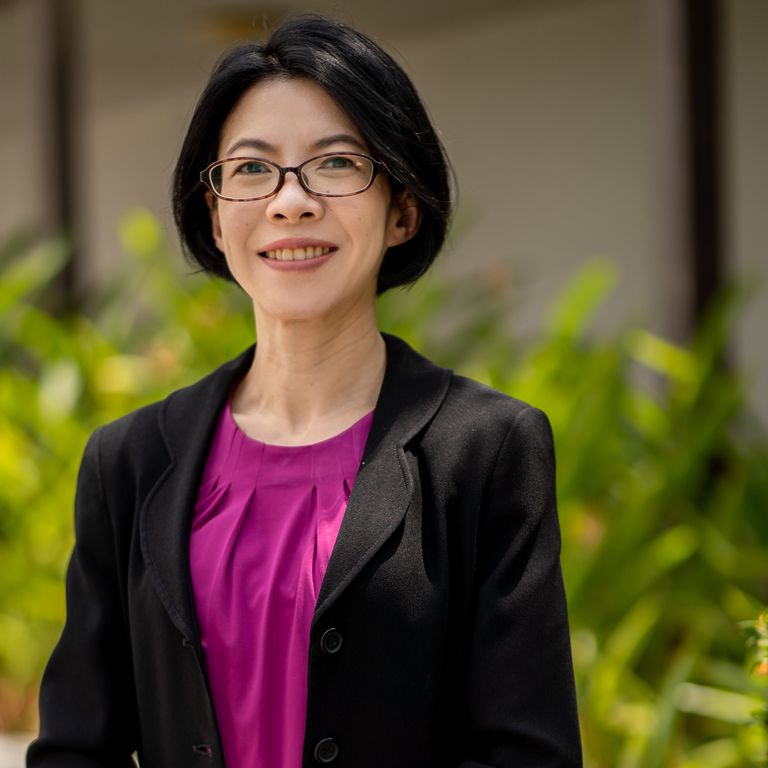 FOCUS #69 - Lee Siu Min, Director of Security & Services at Thales Singapore, shares about the company's recent initiatives in the domain of cybersecurity and particularly in the context of Singapore.
Could you tell us about Thales and the business of cybersecurity?
The people we rely on to make the world go round – rely on Thales. Our customers (governments, institutions, enterprises and even cities) from civilian and defence businesses across market segments - including aerospace, space, ground transportation, security, defence and digital security - come to us with big ambitions: to make life better, to keep us safer. Following the acquisition of Gemalto, our cybersecurity business has certainly expanded as we set out to create a world leader in digital security. We now have a broad portfolio of digital security solutions based on technologies such as digital identity, data protection, biometrics and more broadly, cybersecurity.
To better support the digital needs of our customers, we created a new global business unit: Digital Identity & Security (DIS), which incorporates all legacy businesses from Gemalto, and Thales's existing digital activities including Thales eSecurity, Guavus, and the Digital Factory. Combining this with our expertise in artificial Intelligence (AI), big data, cybersecurity, connectivity, Internet of Things (IoT), mobile and the cloud, Thales is now in a better position to accelerate the digital transformation of the Group, whilst addressing our customer' needs in securing their digital infrastructure and assets.
Congratulations on the successful acquisition of Gemalto this April! How does this change your portfolio in cybersecurity?
Thank you! It was certainly a major milestone for us. Digital security is of increasing importance and relevance to customers in every sector of our business. Gemalto joins us with great talents and key capabilities in identity authentication and data protection technologies, putting us in a leading position in digital security – be it security software, expertise in biometrics, multifactor authentication or the issuance of secure digital and physical credentials.
Let me give you two examples of how our customers can experience greater value from our combined portfolio of solutions. In the banking sector where we have helped banks to securely authenticate mobile and online transactions at lighting fast speed, together with Gemalto, we can now provide banks with adaptive authentication and even greater security using AI and advanced analytics. Another example is in aerospace where we are seeing the trend of connecting devices and things. Together with Gemalto's IoT solutions, we can connect drones and pilots to Thales Traffic Management systems and ensure all information and data exchanged are secured, and drone identities are authenticated in real-time.
In fact, the acquisition of Gemalto is one that is firmly in line with our ongoing strategy. Over the past few years, Thales has invested around 7 billion euros in the digital space, including our acquisition of Vormetric, which provides data protection solutions, and Guavus, a company providing real-time big data processing and analytics; not forgetting to mention the Thales Digital Factories that were launched in Paris, Montreal and Singapore.
Our goal is to be able to cover all of the digital needs of our customers and DIS will be instrumental in accelerating Thales' and our customers' digital transformation.
What are the biggest cyber threats you have encountered here in Singapore?
Some of the biggest cyber attacks we have seen in Singapore include the database breach of Singapore's largest public healthcare group, SingHealth, where hackers stole information on 1.5 million patients. However, being a successful, developed nation with attractive assets, Singapore can be perceived as a prime target for hackers. Additionally, as methods used by cyber criminals to gain access into critical digital infrastructure, systems, and data become more sophisticated, Singapore needs to maintain a high level of vigilance on the digital security front.
What Singapore needs to do to combat the multi-faceted and rapidly-changing threat landscape, is to have an allrounded, comprehensive cybersecurity strategy.
This includes having safeguards built-in from the onset, in the system architecture and ensuring defence systems are fail-safe by continually testing them as hackers are also constantly coming up with new techniques.
Of course, a comprehensive cybersecurity strategy is nothing without skilled cybersecurity experts and citizens who are highly aware of cyber threats and risks. Aside from enhancing the technological capabilities, Singapore also needs to continue to develop the cybersecurity talent pool in the country. This includes developing the skills of veteran IT professionals for cybersecurity roles through the acquisition and exchange of knowledge and experience plus training the wider workforce to be more proficient in cybersecurity.