Companies news • Interview • Portraits
The birth of DWS : when theories meet practices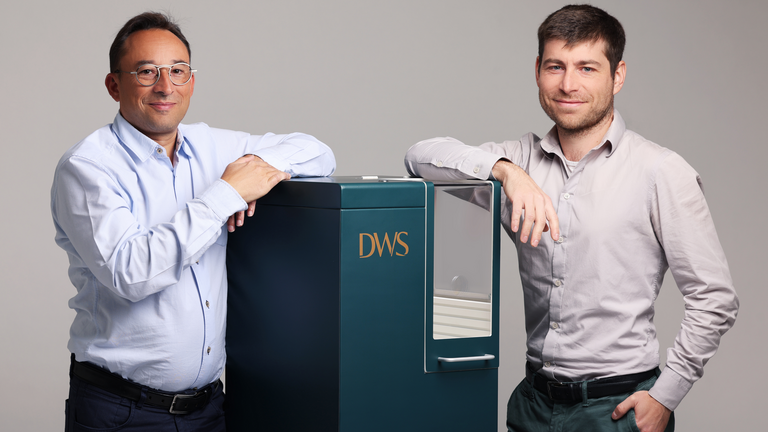 'Responding to a genuine market need is the key to sucess.', Aurélien and Samuel, the 2 founders of DWS share with us their journey of creating an agile team and working with some of those most sought-after luxury maisons. A start up founded in 2017 is now a team of 30 people with global presence in Europe, UK, Asia and the US.
1. What is your background?
[Aurélien] After studying (BSc) mathematics, mechanical engineering and physics, I specialized in photonics (MSc) before starting a PhD in Laser Physics and Laser-matter interaction.
[Samuel] I have been applying laser on various projects for more than 24 years.
2. How your entrepreneurship journey started? 
[Aurélien] After completing my PhD, I joined a spin-off project with the goal to build table-top laser-based particle accelerators for scientific, industrial and medical applications. The discussion with Samuel inspired me to further look into the development of aesthetic and innovative laser applications for the commercial sector.
[Samuel] I started my first company in 2006, outsourcing laser for the luxury maisons. At these collaborations, I understand that there is a huge demand for high quality and aesthetic laser engraving machines for commercial usage.
Aurélien and I then founded DWS in response to this market need.
3. What are the next steps for your company?
[Aurélien] For the past years, we focused on providing the most innovative and reliable laser engraving machines to our clients. In addition to that, we would like to accompany the luxury maisons and industrial partners for their R&D projects to discover the full potential of laser applications. With the expansion of business, we have set up our subsidiaries in both Singapore and New York. Another subsidiary will be set up in the Middle East by end of 2023.
4. What makes you different?
[Samuel] Our solution is by far the most complete and compact model in the market. You can engrave on multiple products within one machine with top quality finishings. The specific software set up allows our client to easily update the existing catalogues of different point of sales in the world to achieve a uniform result.
We put strong emphasis on innovation and offer new approaches to CSR and Sustainability issues.
5. Your business motto?
[Aurélien] Engraving emotions! Enjoy what we do, share the fun, make it unique!
[Samuel] Our engraving provides emotions. It connects the giver and the receiver.