Interview • Portraits T.I.C. - Informatique
Interview with Bhupesh Gupta, the future of trade credit insurance: COFACE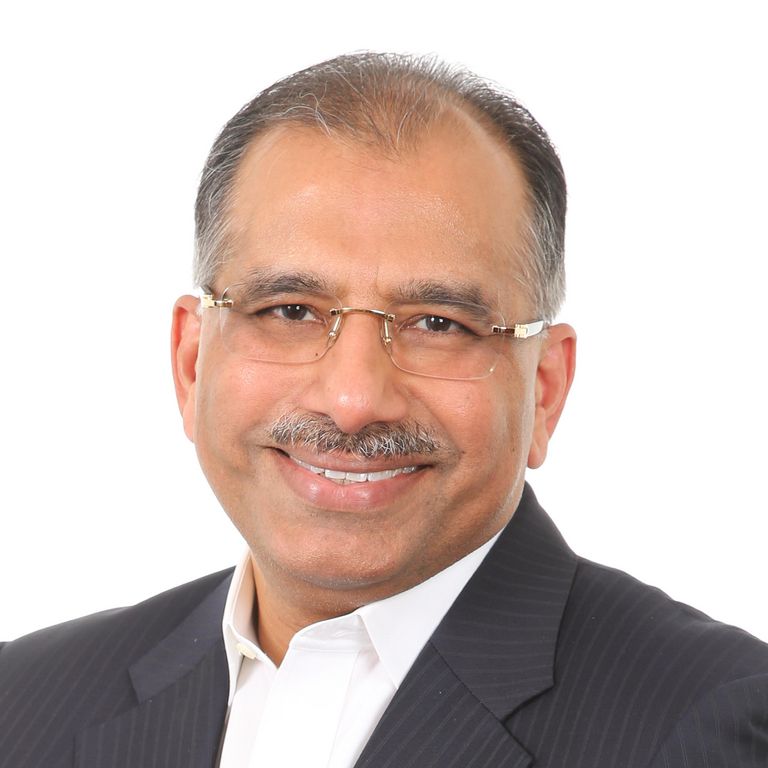 FOCUS #69 – In our interview with a Patron Member, Bhupesh Gupta, CEO Asia Pacific of Coface shares about the business of trade credit insurance, the company's strategy in Asia, and the importance of Singapore to the organization.
Do share with us About your career at Coface.
I joined Coface as the Chief Executive Officer for the Asia Pacific region since October 2016. Prior to this, I was the Chief Risk Officer for Asia Pacific of GE Capital, responsible for risk and credit oversight of businesses and joint ventures with consumer and commercial finance assets - at peak, of around $90B in the region.
At Coface we have made significant improvements to customer focus and our expertise to drive smart customer outcomes. At the same time we ensure that we leverage our shared service center in Bangalore to drive efficiencies and project excellence while ensuring risk and client management remain decentralised and close to clients.
As a result our turnover was the highest ever in 2018 and our profits significantly exceeded budgets. Both our client and intermediary surveys show a high level of satisfaction. We continue to drive focus in all these areas and hope to continue to drive strong business results across the Asia Pacific region.
Could you tell us about Coface's strategy in Asia?
Coface has offices in 13 countries in Asia Pacific. We are the first credit insurer to enter the Asian market and with the most extensive network in the region. Our strong local support provides our customers with the best services in terms of response time and local understanding of risks. As Asia is still the fastest growing region in world trade, we are committed to provide services that enable our customers to trade safely with their trading partners in more than 200 countries even in existing difficult environments. In addition to credit insurance, we have also introduced business information services and debt collection services to strengthen our role as the partner of our customers in managing trade risks.
How important is Singapore to your organisation?
Coface entered the Singapore market in 1994. It is the first country we started our business in Asia. We have been a Sponsor Partner of Enterprise Singapore's Loan Insurance Scheme since 2004.
Singapore provides an excellent base for our business. The ethos of the Singapore government strongly supports our own "Coface - For Trade" philosophy and approach. According to the Singapore Economic Development Board (EDB), about 4,200 firms have regional headquarters in Singapore compared to about 1,500 in Hong Kong and 500 in Shanghai. It is also the regional headquarters for many of our business partners like brokers and banks.
What are the challenges and opportunities for Coface in Asia?
Trade credit insurance is more developed in Europe. It is estimated about 15% of European companies buy credit insurance. However, the penetration rate could be as low as less than 5% in Asia. The main reason is that the awareness of trade credit insurance in Asia is still very low. Most of the companies in Asia still do not have a strong understanding of the importance of receivables risk management. One of our major challenges is to build awareness of the product and getting companies to understand how well our solutions can protect them and facilitate their trade.
Accounting to WTO, Asia accounts for more than 28% share of world's export reaching USD4,875 billion in 2017, which is the largest among other regions. The market is huge and gives us great opportunity to develop. Coface has more than 70 years of history in the trade credit insurance. We insure the unpaid receivables risk for over 2 million buyers in more than 200 countries. Our expertise in trade risk provides the most reliable protection to companies in Asia to trade with new and existing buyers in the world.
In 2019, we also see surging political risks arising from Brexit, trade wars between US and China, and instability in Middle East which will have impact on international trade. Thanks to our strong economic research department, we are closely monitoring country risk in 160 countries and 13 sectors to ensure that we can provide the best advice to our customers on their trading partners.
Could you briefly share with us Coface's credit insurance process?
Trade Credit Insurance (TCI) is an effective financial risk management tool that protects a seller against losses from non-payment of a commercial trade debt. After our customers sign the TCI agreement with us, they will be given access to our on-line policy management system which they could apply for a credit limit of any buyer company in the world. Coface will then inform our decision to our client via the tool. Our client could trade with its buyer within the credit limit approved by us. If the buyer defaults in payment or go bankrupt, our client can apply a claim and we will indemnify up to 90% of the trade amount.
With strong protection on the trade receivables, our clients can focus on their resources to develop more business with new and existing buyers. Besides, TCI also secures the financial operation of our clients which can also help them get better financing.
Any latest initiatives in Singapore to share with us?
Through discussions with local governing bodies, I recently agreed to relocate to Singapore and now Singapore is the Asia Pacific regional headquarters. As South East Asia is now the growth engine in the region, we are working on some new strategies to expand our development in South East Asia with the market access advantage of Singapore. We will also organise our annual flagship event 'Country Risk Conference' in Singapore in November.
As a strong supporter of the French Chamber, how would you describe its role for French companies in Singapore?
I think the French Chamber provides a good platform for French companies to develop their business in Singapore. It provides different advisory services, business matching and networking opportunities for French companies in Singapore. We also join the annual Gala dinner and other events organised by the Chamber every year. We are proud to be a patron member of the Chamber again this year.
THE WATER COOLER CHAT
What time are you at your desk?
Generally between 9 and 9:30am, but I start working early in the morning - generally clearing emails received overnight so that I can reach office with a "lighter" inbox.
A business/management book you're reading?
One of my favourite recent books is Blink by Malcolm Gladwell.
Who inspires you?
Actually many people I have worked with over the years. I have tried to emulate expertise and practical philosophy from many of the really good professionals I have worked with over the years. Cannot really pick one.
Your motto in life?
"Tender-handed stroke a nettle, and it stings you for your pains; Grasp it like a man of mettle, and it soft as silk remains."
When something needs to be done, approach it sensibly but firmly and drive execution – don't take up things if you are going to be doing it half-heartedly.