Companies news
The Schaefer Kalk Malaysia's new Warehouse Building adopts renewable energy with Cleantech Solar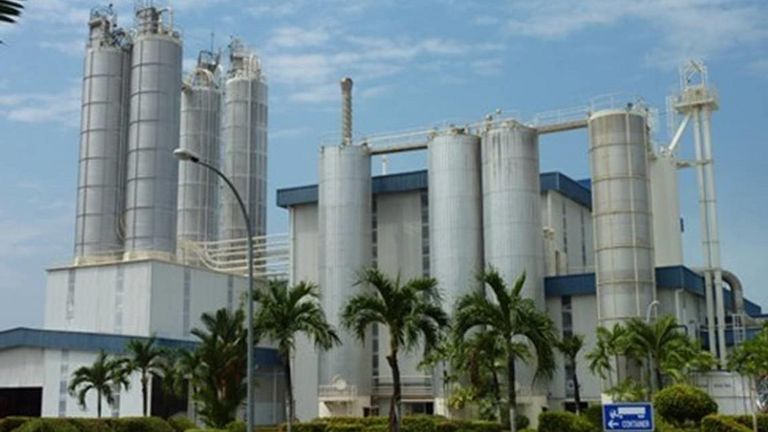 Through a solar Power Purchase Agreement (PPA), Cleantech Solar will install a 1.3 MW rooftop PV system on The Schaefer Kalk (Malaysia)'s new Warehouse Building which will be completed in February 2020.
Malaysia, Kedah, 11 September 2019 - Cleantech Solar and Schaefer Kalk have signed a long-term solar power purchase agreement (PPA) for a 1.3 MW on-site solar PV system located in Kuala Ketil. Cleantech Solar, a leading provider of renewable energy to corporations in Asia, will wholly finance, design, install, maintain and operate the PV system atop the new warehouse of Schaefer Kalk (Malaysia), a global market leader in manufacturing high-quality lime-based products.
Raju Shukla, Cleantech Solar Founder and Executive Chairman said:
"It is of great pleasure to have yet another market-leading manufacturer that will soon join Cleantech Solar's growing portfolio of operating solar assets in Malaysia. Since our establishment, our customers have benefitted every day from Cleantech Solar's high-performing solar PV systems both in terms of sustainability goals as well as substantial savings through cheaper-than-grid electricity. Our track record of successful operating projects across Malaysia could not have been achieved without our exceptionally strong Malaysia team."
This solar partnership will be in line with Schaefer Kalk (Malaysia)'s focus on long-term strategies for the company's sustainable success. Over the term of the agreement, the PV system is expected to generate over 1.8 GWh of clean electricity and offset over 1,280 tonnes of CO2 in a year, allowing Schaefer Kalk to enjoy savings on their electricity bills without any capital investment on the PV system.
Mr. Paul Ellis, Managing Director of Shaefer Kalk (Malaysia) said:
"As a mineral processing company producing the highest quality products for the Chemical, Paper, Material, Pharmaceutical, and Health Care Industries, we have an obligation to make use of the natural resources needed for our production processes, products and services as prudently and ecologically sound as possible. The new warehouse is the perfect opportunity for Schaefer Kalk (Malaysia) and Cleantech Solar to implement a rooftop solar project that provides a long-term reliable, cost-efficient and ecologically friendly solution to our energy requirements. We are impressed with Cleantech Solar's extensive experience in the solar industry and more specifically its record in Malaysia, and we look forward to our successful partnership ahead."