Companies news
'There Is Some Good Hope In Front Of Me': Accor CEO Is Upbeat About Asia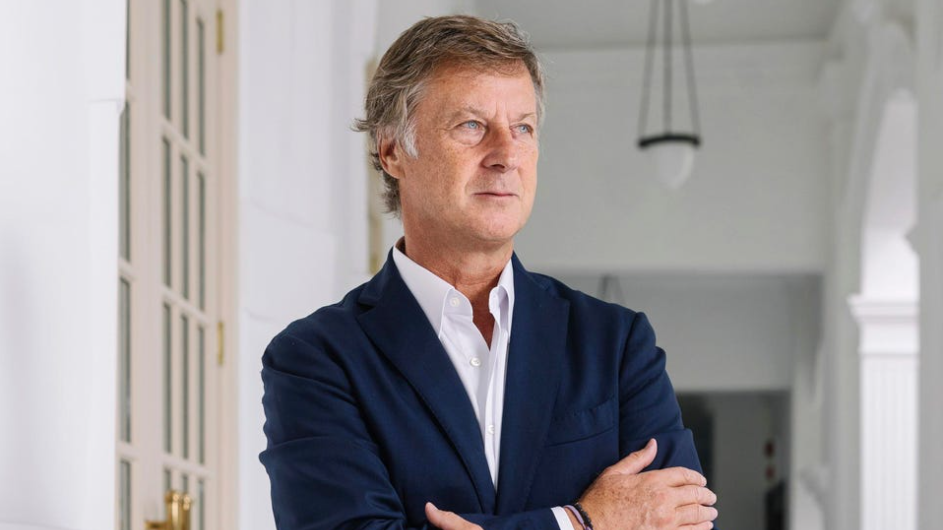 This article was first published by Forbes Asia. Photo: Sébastien Bazin, CEO of French hotelier Accor. Muhammad Fadli for Forbes Asia
French hotelier Accor predicts that its hospitality business in the Asia-Pacific region will take longer to recover than other parts of the world as China has not reopened its borders. But despite the setback, the company is upbeat about the recovery of the hotel sector in the region and predicts that its profitability will be better than before the pandemic.
"Many countries in Asia can be still 50% lower [in profitability] than pre-pandemic," Accor CEO Sébastien Bazin says in a video interview from Singapore. "It's probably six months late-cycle recovery compared to the Western world."
The Asia-Pacific region is important to Accor. As of October, the group has 378 hotels, such as Raffles Hotels in Singapore and Sofitel Legend Metropole Hanoi in Vietnam, with 86,844 rooms across Southeast Asia, Japan and South Korea. In the region, Indonesia has the largest number of hotels for Accor, with 133 hotels, followed by Thailand and Vietnam, with 87 hotels and 38 hotels, respectively. There are 140 hotels in the pipeline with almost 32,000 rooms, including notable projects such as Pullman Singapore Orchard, Admiral Hotel Manila-MGallery and Tribe Phnom Penh Riverside.
"I see the business being back in Singapore, while Thailand and Cambodia will be open by the end of November," Bazin says. "So there is some good hope in front of me."
To accelerate the recovery in Asia, Accor is focusing on domestic tourists to offset the lack of international tourists and maximizing non-room revenues, such as from restaurants and meeting rooms to accommodate the trend of remote working.
"What I learned during the crisis is you have to decentralize as much as you can."

Accor CEO Sébastien Bazin
To maximize the potential, Bazin has eliminated layers and the decision-making process. Currently, 90% of the decision that he made before are no longer his, as they are given to the local executives. "What I learned during the crisis is you have to decentralize as much as you can," he says.
The Covid-19 pandemic has hit the company hard with 2020 revenue per available room (RevPAR) down by 62% to 24 euros ($27) from the previous year. Subsequently, its revenue was down by 60% to 1.6 billion euros ($1.8 billion) in the same period. This year, the group revenue started to recover as the third quarter of 2021 saw revenue climb to 589 million euros ($667 million), up 79% from the same period the previous year. The figure however still hasn't reached the pre-pandemic level, as it is still down 40% from 1 billion euros ($1.1 billion) in the third quarter of 2019.
Fitch Ratings in a report released earlier this month upgraded Accor's rating to BB+ with a stable outlook as it regards the company has worldwide diversification and strong financial flexibility with solid liquidity headroom, which should enable Accor to navigate the elongated recovery phase post-Covid-19. The ratings agency however forecasts that Accor's revenue will continue to decrease by 50% in 2021 and 25% in 2022 compared to 2019, driven by RevPAR pressures across all regions.
According to Bazin, other hospitality companies such as Hyatt and Hilton already projected that they will recover to the pre-pandemic level in the second quarter of next year. For Accor, its geographically diverse portfolio will result in its recovery to be six or nine months behind its competitors.
"Profitability will be back and probably better than pre-pandemic because of all the cost savings that we have made, all the restructuring and decentralizing," Bazin says.