Companies news
Thye Hua Kwan Moral Charities (THKMC) Disability Services partners with UnaBiz to create healthier and safer environments for beneficiaries and staff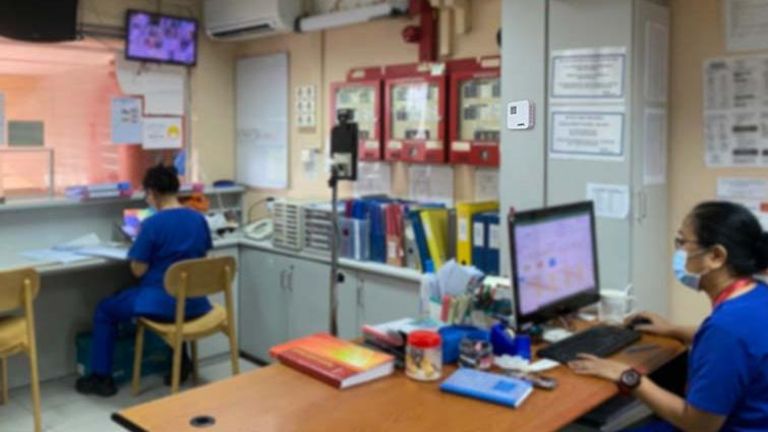 Over 500 beneficiaries and staff enjoy better Indoor Air Quality (IAQ) under THKMC Disability Services
Tuesday, 19 July 2022, SINGAPORE Thye Hua Kwan Moral Charities (THKMC) partners with Massive Internet of Things (IoT) service provider UnaBiz to monitor Indoor Air Quality (IAQ); an initiative by THK Disability Services to create a healthier and safer environment at the THK Homes for Disabled.
As part of its Corporate Social Responsibility (CSR) efforts, UnaBiz Singapore conducted an IAQ monitoring trial – with THK Disability Services from 09 February 2022. For three months, the energy-efficient IAQ monitoring sensors were deployed in Eunos and Chai Chee Homes under THK Disability Services for the monitoring of CO2 levels within each facility. CO2 levels were captured in real-time and remotely throughout the day, in areas with high footfall such as dormitories, offices, activity rooms, and nursing stations. The monitoring sensors will be implemented in the rest of the THK Disability Services in Sembawang, Geylang Bahru and Pan-Disability Eunos.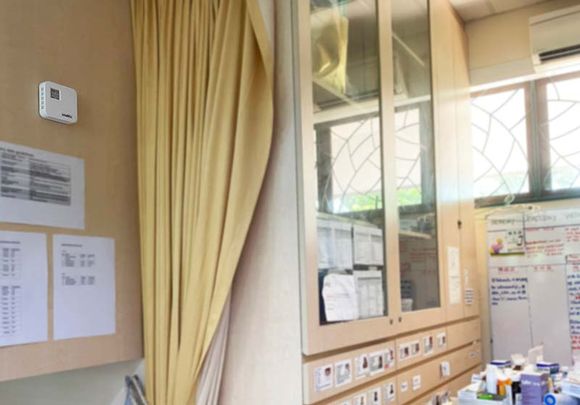 According to The National Environment Agency (NEA), CO2 levels in occupied areas are often used as a proxy for ventilation adequacy. Building managers should aim for CO2 levels below 800 parts per million (ppm) at all times. Measurements that exceed 1100 ppm is indicative of inadequate ventilation or potential overcrowding and should be addressed immediately.
"We are pleased with the results of the trial. On top of real-time actions, our operation team can further analyse historical data stored on the cloud via a user-friendly dashboard, so that we can draw correlations between indoor capacity, length of activities and CO2 levels to predict IAQ and ventilate the rooms regularly," said Ms Agatha Tan, Divisional Director of THKMC's Disability Services.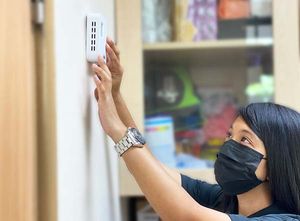 "While the pandemic presented new challenges to our team, it also gave us an opportunity to review our processes and make our homes healthier. CO2 sensors are simple and powerful tools to optimise IAQ quality and build confidence for our residents," she added.
The ability to monitor CO2 levels allows for the team to take the necessary corrective actions if pre-defined thresholds are breached. Measures such as increasing natural ventilation and deploying fans were taken to improve air quality, creating a healthier, safer, and more comfortable environment for over 500 staff and beneficiaries under THK Disability Services.
Mr Jonathan Tan, Managing Director of UnaBiz Singapore said, "CO2 sensors, as well as temperature and humidity sensors, allow facility managers to take real-time actions to improve the ventilation of indoor spaces. Using the data, building managers can implement data-driven ventilation to allow the flow of fresh air to be automatically optimised. As we transition into the post-pandemic era, vaccines and masks will take a back seat. However, more can be done to reduce the risk of COVID-19 infection by improving ventilation and monitoring CO2 levels to minimise aerosol transmissions. We are pleased to support THKMC by empowering the operation team with IoT solutions and real-time data to provide peace of mind to the residents and staff."