Companies news
UEX is launching the Healthcare Marketplace: a Health Platform available for all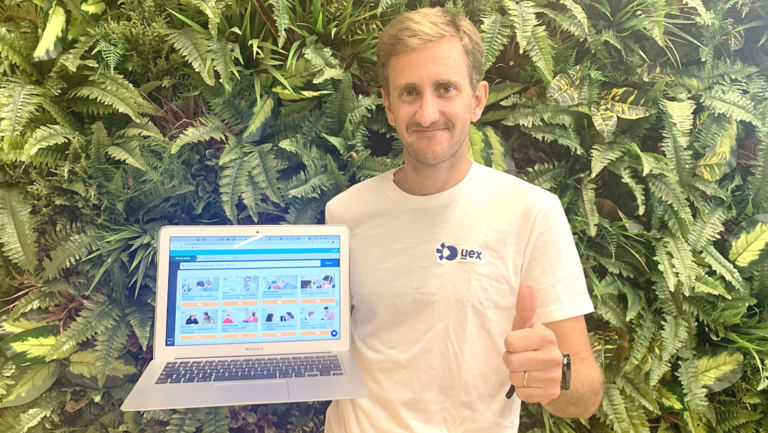 SINGAPORE, October 21, 2019— UEX, the three-year-old InsurTech Startup that enables expats and SMEs in Singapore to personalize, buy and sign their health insurance contracts online, is launching a new health platform: UEX- Healthcare Marketplace.
The UEX team is pleased to announce the launch of its new project that is particularly important to us: the Healthcare Marketplace!
This project comes from a simple observation: while health insurance is needed, it doesn't always provide a solution. We created the Healthcare Marketplace as a solution to the issues that health insurance does not always cover.
"Why are we launching the Healthcare Marketplace?"
With this new platform, it is not only about covering risk anymore, but also giving you access to healthcare services!
We all agree upon one thing: not all healthcare treatments need us to subscribe to a specific health insurance just for a single consultation during the year. For example: a dental check-up, a stress test, a consultation at the physiotherapist., etc.
Other treatments, since they are less frequent or too specific, are simply not covered by health insurances. For example, this is the case for certain post-delivery care for young moms (massage, rehabilitation of the perineum, etc.)
"What is UEX's purpose for this project?"
Your health first! UEX's goal is to offer to every member of the expatriate community access to healthcare adapted to their health needs.
It is important to have health insurance which covers you in case of hospitalization, accidents, etc. To sum up, an insurance coverage that will help you through the unfortunate surprises of life. However, it's better to be safe than sorry and that's why routine consultations and regular health check-ups are as important as having a good health coverage.
After all, it is human to want to feel reassured when we have to consult a doctor. It is all the truer when we live abroad. The place, the quality and availability of the practitioner, the complexity of the booking process are always important criteria for every patient. It is precisely based on these criteria that the UEX team thought of the Healthcare Marketplace.
The beginning of a new adventure for UEX
We are happy to launch a healthcare platform that's open to everyone.
Our goal is to select and to make our list of healthcare offers grow depending on your needs and your recommendations. Offering price advantages and a service adapted to the needs of each member of our community is one of our priorities.
Don't wait any longer and discover our Healthcare Marketplace, which I hope will help you take care of you and your health!
For more information about UEX, visit www.uexglobal.com.