Companies news
VISEO becomes AWS Advanced Partner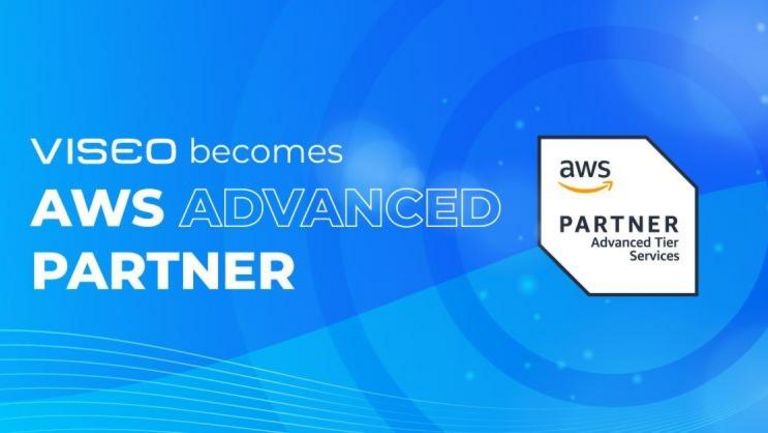 We are very proud to announce the advancement of our AWS partnership to Advanced status.
After a great team effort, we are very proud to announce that our partnership with AWS has reached a new level of success! VISEO is now an "Advanced Partner AWS".
This means that we have even greater access to the latest AWS innovations and technologies to provide our customers with ever more powerful solutions. We are proud of this achievement and we thank AWS for their trust.
This distinction is a recognition of the work accomplished. Thank you to all the VISEO collaborators who have participated in this success through the certification programs, and the projects delivered in 2022.
Let's continue to innovate together with AWS Cloud in 2023!
VISEO provides a wide range of value-added services, such as application development, cloud optimization, IoT integrations. VISEO is composed of 45 certified experts worldwide.
To support your SAP migration projects, your data projects, and your technological development projects, join the many companies that have already chosen VISEO as an AWS partner.
SOURCE : Viseo.com