Companies news • Analyses & Studies • Publications
We had an e-coffee with Augustin Missoffe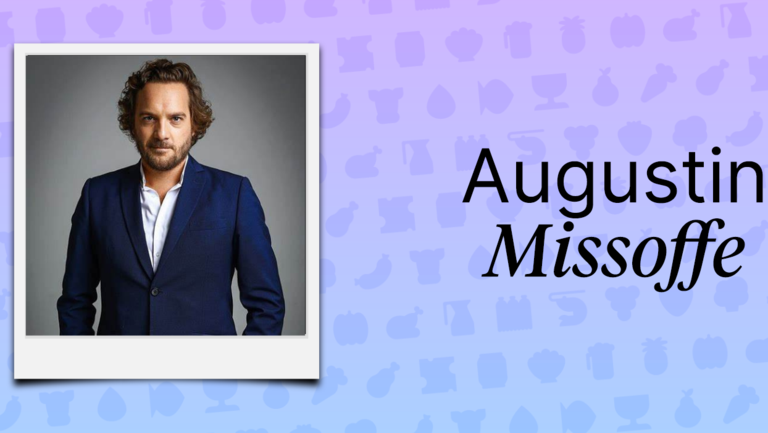 With 11 years of professional experience in China, Augustin is an expert in digital strategy, communication, social networks and marketing. Augustin is since January 2020, Director of Sopexa Asia Pacific, and is responsible for the management and business development of the agency in this area. In this discussion, he looks back on the year 2021 and the future prospects on these markets.
How would you sum up the year 2021 for Sopexa in Asia Pacific?
Unique! It has been a real challenge in many respects and successful in some Asian agencies. 2021 was a rather atypical year with a slowdown of activities in China due to the compliance of many collectives and associations following the implementation of the NGO law of 2017, but also a slowdown in Vietnam with a wave of the Delta variant from September 2021.
We will remember 2021 as a year of all possibilities, where the talent and expertise of our teams and the confidence of our customers and partners have developed a set of events, online and offline communication campaigns impacting. A year where creativity, audacity and innovation have never been so present. A year in which we consolidated our expertise in online, hybrid and offline events. A year that has once again highlighted the unique expertise in communication, marketing and events of SOPEXA's international network on food products.
What does it mean to emphasize the organization of teams in regional project mode and not just in local projects?
It is an opportunity for us to continue our development and to face an increasingly active competition. With this in mind, the Asia Pacific region, and China in particular, has undergone a number of organizational changes, starting with the arrival of Richard Krystkowiak as Managing Director China Mainland. From Singapore to Shanghai, Richard has evolved throughout his career at SOPEXA with a great deal of humility and with the constant desire to increase the skills of his teams while maintaining the objective of satisfying all his clients. He has shown courage and boldness in complicated times and has been able to multiply new opportunities. Richard will be supported by Yueping WANG and Ling WANG respectively appointed VP PR & Influence and VP Trade & Shopper Experience.
In addition, this regional organization allows us to create customized project teams for each project by getting the best of the business teams where they are and having them collaborate with the market teams who have a perfect knowledge of local trends and consumer expectations! This way, we can tailor our projects to meet our clients' needs as closely as possible.
What is China's place in the food market?
China is a country with closed borders, but it is an open market with many opportunities in various sectors and mainly in the food industry. It is a market in perpetual evolution, pioneer in innovation and consumer trends. Our 3 offices (Beijing, Shanghai and Guangzhou) cover more than 40 cities in China and organize more than 200 activities per year! This allows us to be as close as possible to the understanding and trends of the market and consequently to the expectations of both B2B and B2C. This is a land of opportunity where we must continue to innovate to ensure we offer the most impactful campaigns for our clients and partners.
What were the successes of 2021?
Our agencies in Asia Pacific have achieved many successes this year, such as the implementation of numerous operations on behalf of our institutional partners, international interprofessions and new brands such as the new digital campaign for Weber BBQs. We also accelerated the internalization of our services by integrating a creative department (DA, 3D/2D Design) and a much stronger digital expertise with the arrival of experts in social content and digital activation to provide a more complete offer to our clients and partners.
2021 was also a record year in Japan and very good results in Korea, Hong Kong and Australia.
SOPEXA in Asia Pacific is 10 agencies, but above all, it is more than 100 talents who have been involved and supportive over the past years, women and men full of joy, talent and passion who have one goal: always do better with passion! For this I thank them, because the success is entirely theirs.