Webinar • Event report • Webinar
WEBINAR: The Fintech Road to the Future of Corporate Treasury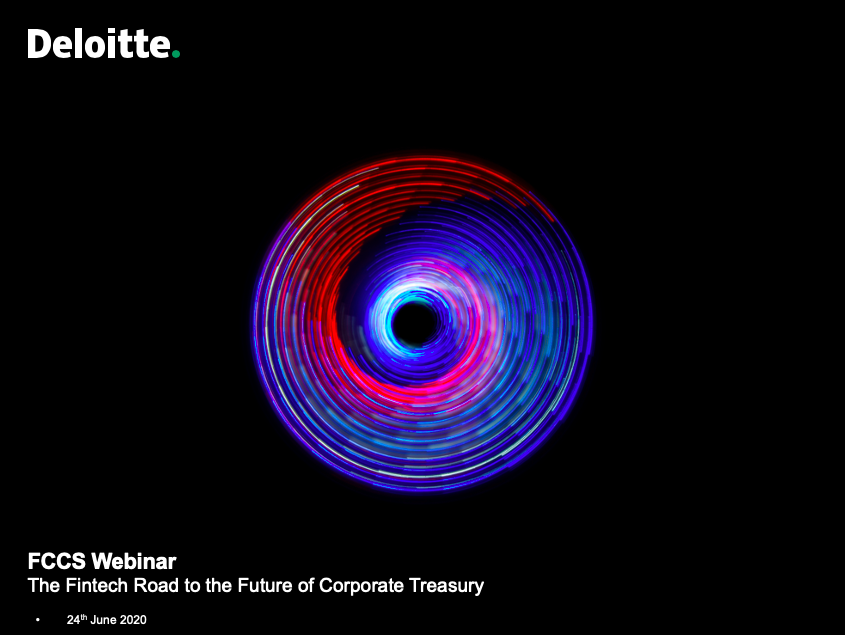 COVID-19 has disrupted the corporate daily working environment, the interactions with our team and with external parties such as customers, suppliers, banking partners.
It is also now driving the digital transformation for finance departments, especially in the treasury space which rely heavily on market data, working capital and cash flow forecasts.
Driven by innovation, cloud services, mobile services, a number of Fintech solutions have emerged to assist corporate treasurers in being more proactive in managing their treasury operations, reduce costs and gain efficiency.
During this session, Edwin Chan, Head Of Transaction Banking Product Management, APAC, BNP Paribas and François-Dominique Doll, Partner, Global Treasury Advisory Services, Deloitte, gave an overview of the Fintech landscape applicable for corporate treasury and the direct benefits of those technology players. They also presented recent innovations around payments, cash forecasting, FX management, reporting as well as concrete cases studies and illustration of some of those solutions.
Thank you to our speakers and participants!