Webinar • Event report • Webinar
WEBINAR: What Is Sustainability Tomorrow? A More Holistic Brand Communication Shaped By COVID-19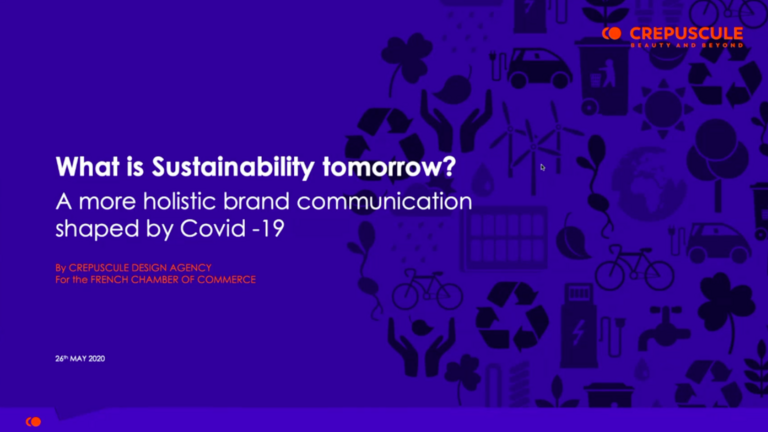 Over the past few months, brands and companies have been busy engaging with their audiences. From the production of hand sanitisers, masks or even granting medics with free accommodation near hospitals, companies are strongly committed to the social and economic survival of their countries.
While environmental protection was the main theme of sustainability in recent years, we are now seeing sustainability goals shifting towards social and economic dimensions in the time of this pandemic.
So what will be sustainability tomorrow? Will brands' missions evolve towards more holistic goals permanently? Will Welfare branding last?
Olivier Boré, Global Creative Director and Maelis Bedu , Account Director, at brand agency Crepuscule discussed these key points and more during our webinar.
Thank you to our kind speakers and participants for joining this webinar.
Access the webinar video (Only for members)
Access the speaker's presentation (Only for members)