Webinar • Event report • Interview
Webinar: A Conversation with Mr Wong Heang Fine, Group CEO of Surbana Jurong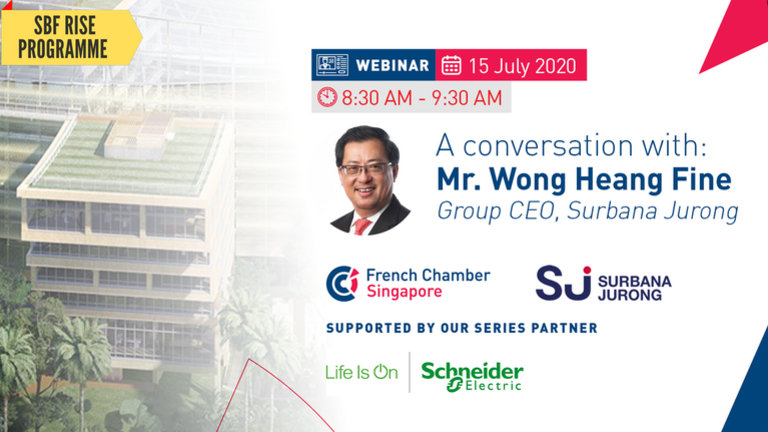 In our latest edition of "In Conversation", we invited Mr Wong Heang Fine, Group CEO of Surbana Jurong, for a business talk on the company's strategy on sustainability, collaboration and digital adoption in a post COVID-19 built environment.
Mr Wong shared an overview of Surbana Jurong - a global urban, infrastructure and managed services consulting firm with over 70 years of track record in successful project delivery. Headquartered in Singapore, the group has a global talent pool of 16,500 across Surbana Jurong and its member companies AETOS, B+H, KTP, Prostruct, RBG, SAA, Sino-Sun and SMEC, based in more than 120 offices in over 40 countries.
The dialogue was moderated by Pierre Cheyron, CEO ENGIE South East Asia and board member at the French Chamber of Commerce.
Thank you to our esteemed speakers and participants!