Event report
Webinar | AfterLab -COVID-19 today, PREPARE tomorrow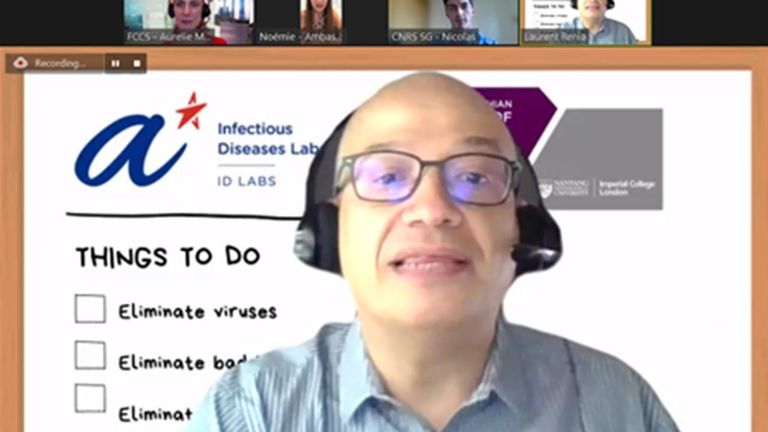 For this edition of AfterLab, we had the pleasure of hosting Laurent Rénia, Professor of Infectious Diseases, Director of the Respiratory and Infectious Diseases Programme at the Lee Kong Chian School of Medicine, Nanyang Technological University. He is also a Senior Fellow at the Infectious Diseases Labs (A*STAR) , and at the French National Institute of Health (INSERM).
Laurent discussed the challenges brought about by the Covid-19 pandemic while also presenting a picture of how best to prepare for the life of tomorrow - living with Covid-19 endemically or overcoming the virus thanks to a vaccine that would inhibit propagation are some of the scenarios that first come to mind.
Thank you Laurent and our participants for joining this webinar today!
Access the webinar recording (Only for members)