Event report
Webinar: Atypical Profiles - Asset or Liability?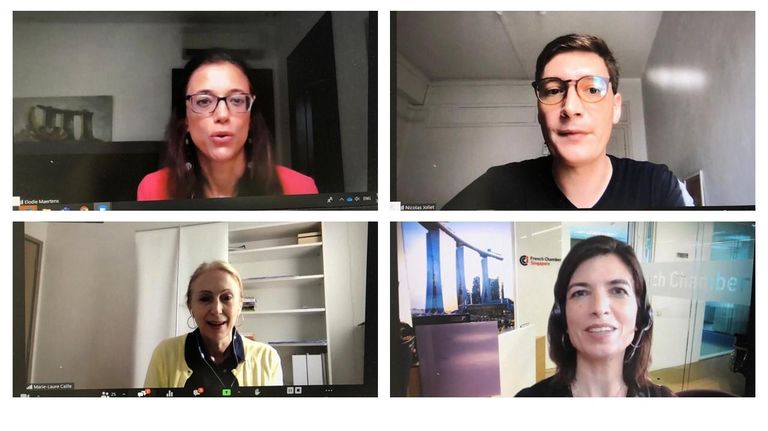 With a global pandemic accelerating changes in the way we work, companies are facing new challenges stemming from new technological advancements which has put a growing emphasis on the importance of reskilling. It is now widely believed that 85% of jobs in 2030 don't exist yet.
Individuals with atypical career paths are currently not recognized enough or valued by recruiters and hiring managers. However, in many cases, they can often be more adaptable and receptive to change. With this in mind, should companies be looking at atypical candidates in order to identify different talents that might be better equipped to maintain and improve their competitive edge?
The topic was discussed in an animated Human Resource webinar moderated by Valerie Conxicoeur, HR Director at The French Chamber of Commerce of Singapore and speakers Elodie Maertens, HR Director APAC at LivaNova, Nicolas Jollet, Talent Acquisition Partner at Assembly Payments, and Marie-Laure Caille, Director at The Human Factor.
Thank you to everyone for participating!
Access the webinar recording (Only for members)