Event report
Webinar: Energy Systems of the Future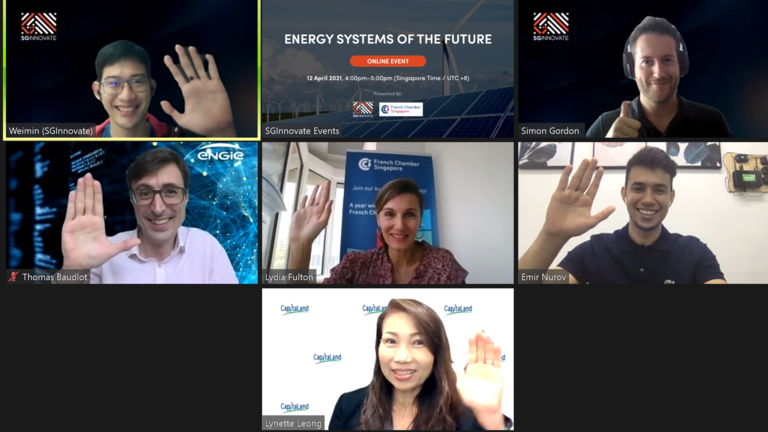 An exciting discussion on innovations in the future's energy systems and how can various stakeholders can strive towards a sustainable future together
The Singapore Green Plan 2030 is a whole-of-nation sustainable development agenda chartered to help Singapore achieve sustainable development goals for a better and greener future. However, it is crucial to recognise that turning to renewable energy sources is not the only way to achieve zero carbon net emissions. Instead, innovation will have to pave the way to incorporate all green technologies encompassing the fuel's production, storage, and usage to ensure a sustainable future.
As Singapore work towards a future where energy is produced and consumed efficiently, the potential that lies in Deep Tech innovations in achieving such sustainable goals cannot be disregarded. From the identification of energy utilisation efficiencies with AI to the implementation of district cooling networks, these innovations pave the way for achieving the goals set out in the Green Plan. Eventually, all green technologies will be part of a smart energy management system that optimises the microgrid's different assets to lower maintenance costs and ensure a reliable electricity supply.
Thank you to our speakers Thomas Baudlot, CEO, ENGIE South East Asia, Lynette Leong, CEO, Capitaland Commercial, Emir Nurov, Managing Director, Resync and Simon Gordon, Deputy Director – Venture Building at SGInnovate for moderating the panel.