Webinar • Event report • Webinar
Webinar: Future of Smart and Sustainable Spaces partnered with SG Innovate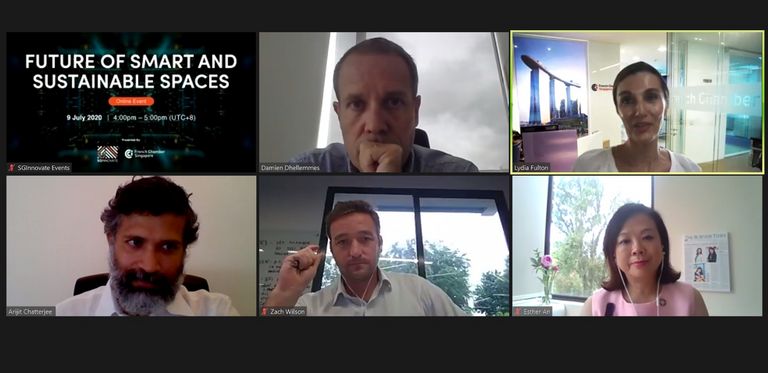 The COVID-19 situation has led to a paradigm shift in mindset and a re-think on future living and working spaces, since the concept of working from home is no longer a foreign notion. What would make smart and sustainable spaces, and how will design elements and Deep Tech such as AI, IoT, etc. transform our smart homes and smart offices?
Smart home and smart office spaces will have to adapt to be part of the 'new normal'. These spaces may revolutionise the way we interact at work and in our daily lives, as we rethink our home offices through organisational, planning design, and sustainable solutions.
In this online panel discussion, our speakers addressed the future of smart and sustainable spaces, and how design, technology and data will help:
better manage space planning
optimise energy efficiency in the home and office buildings
improve productivity levels
reduce energy costs and environmental impacts
ensure security and data privacy
as well as provide wellbeing and comfort
Thank you to our speakers Esther An, Chief Sustainability Officer (City Developments Limited), Damien Dhellemmes, President Singapore, Malaysia & Brunei, (Schneider Electric), Zach Wilson, Managing Director (Alfa Tech Vestasia) and moderator Prof Arijit Chatterjee, Associate Professor of Strategy (ESSEC Business School).