Webinar • Event report • Webinar
WEBINAR: How Blue-Chip Companies can be at the Forefront of the Zero-Carbon Transition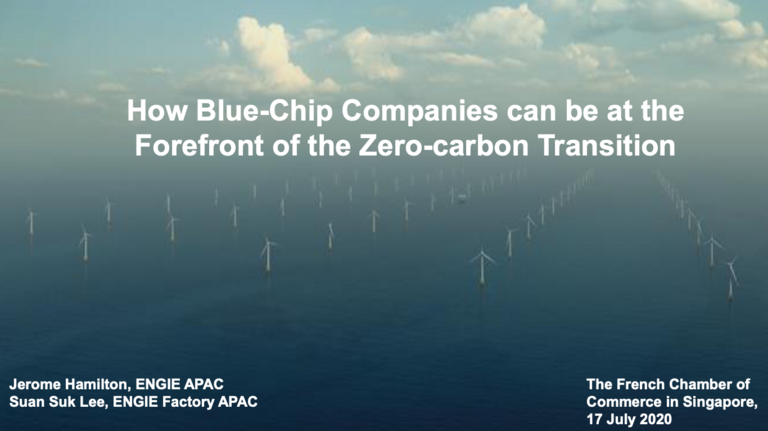 This talk aimed to provide the perspective of two members from ENGIE on how ENGIE Asia Pacific has been adapting global solutions: technological, digital and financing, to reduce energy consumption and improve energy efficiency in the region.
Jerome Hamilton, Senior Legal Counsel at ENGIE APAC and Suan Suk LEE, VP Investment & Legal, ENGIE Factory APAC shared their experience with concrete examples and tips - truly an interactive, practical and business-oriented session!
Thank you to our speakers and participants for this enriching webinar!
Watch the replay below:
Access the speaker's presentation (Only for members)