Webinar • Event report • Evènements • Webinar
WEBINAR: How to be the ideal candidate for a job in Tech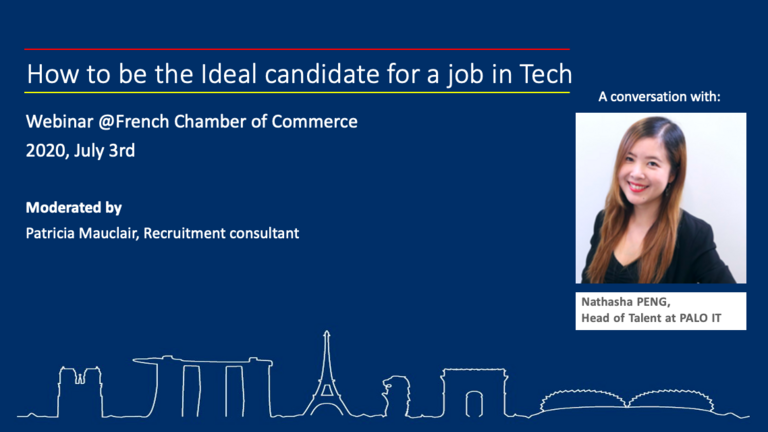 PALO IT offers tips and insights to jobseekers on how they can boost their profile to land their dream job in the Tech Industry.
As a Recruitment agency, the French Chamber of Commerce in Singapore receives many questions from candidates on what are the skills and best practices to get hired in Singapore.
As a B-Corp with a strong focus on digital innovation and exponential technologies, PALO IT is a global technology innovation consultancy dedicated to helping organisations embrace change.They believe in supporting business as a force for good!
Together, we feel it's our responsibility to reach job seekers during these unprecedented times to help them feel informed and prepared in their job search.
Thank you to Natasha Peng, Head of Talent at PALO IT and Patricia Mauclair, recruitment consultant at the Chamber, for this open consultation session.