Webinar • Event report • Webinar
WEBINAR: Regional M&A in Times of Pandemic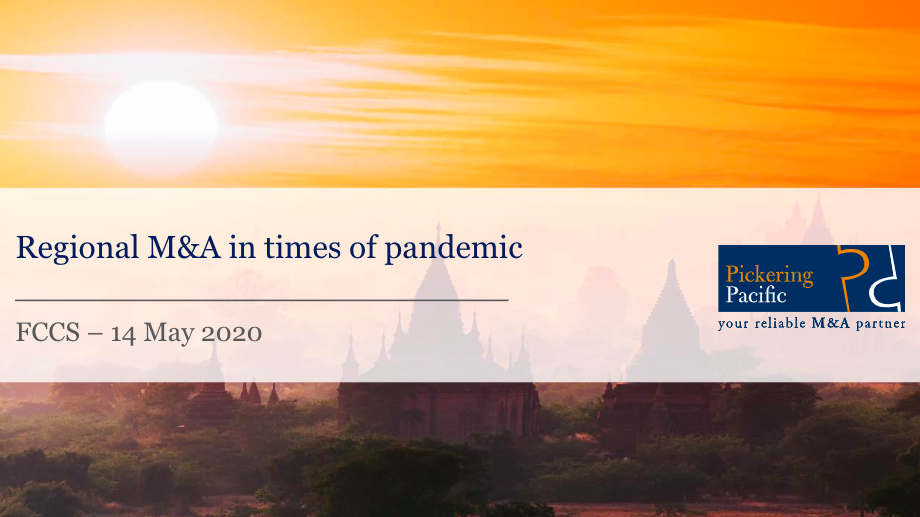 Jacques Pickering, Founder and Managing Director of Pickering Pacific, a corporate finance advisory firm, together with Michael Chin, Partner, and Lucas Nicolet-Serra, Supervising Associate, at international law firm Simmons & Simmons discussed the M&A landscape during this challenging period, from a practical and legal point of view, and the lasting impact of the economic and societal changes on how deals are conducted.
They also looked at the potential impact on M&A activity for the second quarter and beyond, looked at what the "new normal" might look like for M&A post COVID-19 and concluded with recommendations for the next few months.
Thank you to our kind speakers and participants for joining this webinar.
Access the webinar video (Only for members)
Access the presentation (Only for members)
Access the presentation (Only for members)