Event report
Webinar: The Advantages of Contract Automation and Contract Lifecycle Management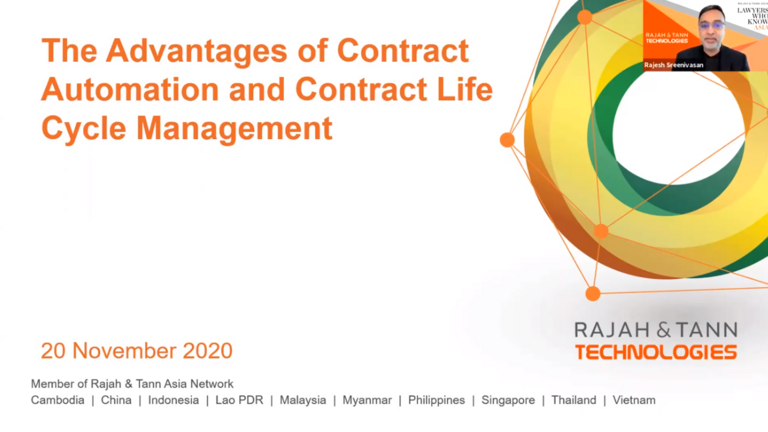 Contract automation solutions and contract lifecycle management solutions are solutions which allow organisations to better manage the contract creation, negotiation, execution, storage and management lifecycle. Through the use of technology, such solutions revolutionise not only the way in-house legal departments and contract managers operate in organisations, but also their role and value proposition to the organisation.
In this webinar, leading lawyer Rajesh Sreenivasan, Head of Technology, Media & Telecommunications practice group at Rajah & Tann Singapore and Director of legal tech company Rajah & Tann Technologies, shared about what contract automation and contract lifecycle management solutions are, what value-add such solutions can bring to an organisation, and things to look out for when selecting solutions for your organisation.
Thank you to our speaker and participants!