Event report
Women Entrepreneurs Round Table - Mastermind Group May 2021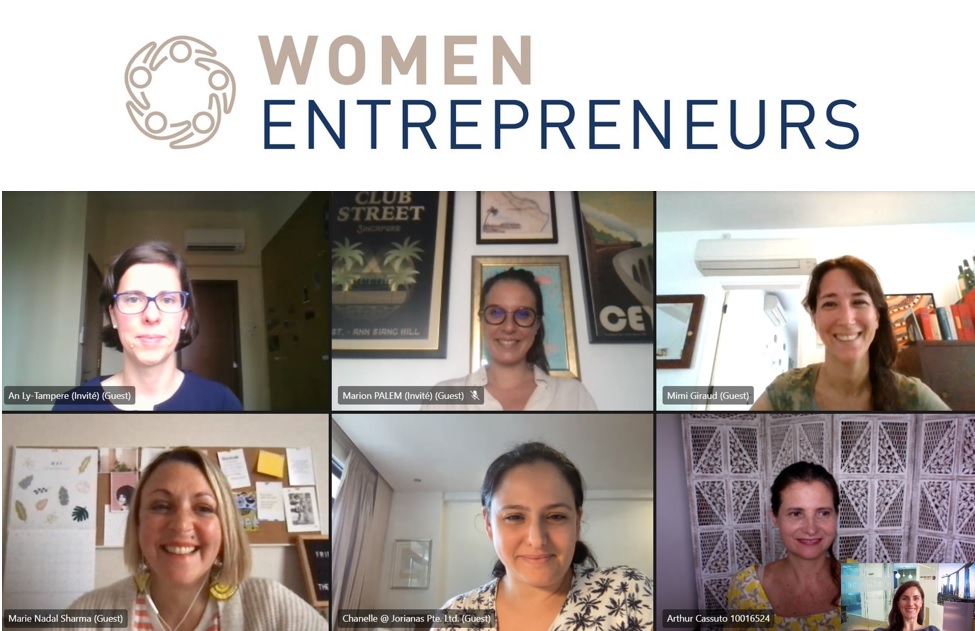 Moving back to a virtual format for the time being, today's session centered on sharing of tips, comments and links on how to boost networking or prospection online, how to balance life-work and prioritise daily actions and other challenges in the Entrepreneur's journey.
Thank you:
An Ly-Tampere - Alta Coaching
Marie Nadal Sharma - Them You and Me
Chanelle Ohayon-Crosby – Jorianas
Natalia Ize - Phoenix Coaching
Marion Fremaux - Fashion Trade Link Trading (PALEM)
Mimi Giraud - A wine Adventure

Every month, we organise roundtables for Women Entrepreneurs, where female entrepreneur members have the opportunity to present their businesses and challenges, and get the feedback and insights of other fellow entrepreneurs. This accountability structure helps to keep entrepreneurs focused and on track. A great opportunity to benefit from this community of supportive entrepreneurs who brainstorm together to help participants to move to the next step. Please get in touch with Amelie Poumaer for more information.