Companies news
YesWeHack Announces €16 million Series B Funding to Drive Continued International and Asia Pacific Expansion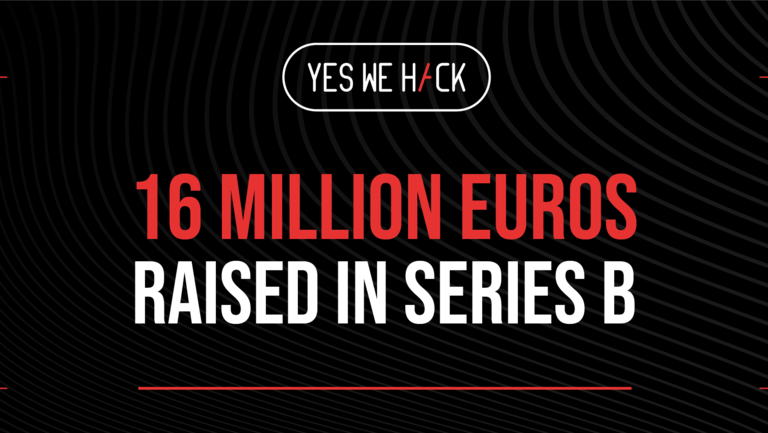 YesWeHack, a leading Bug Bounty and Vulnerability Disclosure Policy (VDP) platform, announced on 22 July 2021 that it has raised €16 million in Series B funding to accelerate its expansion plans in Asia Pacific. Banque des Territoires and Eiffel Investment Group are the two new backers, with Series A investors Normandie Participations and CNP Assurances, renewing their confidence in YesWeHack.
Supporting customers better
YesWeHack will use the new round of funding to meet three goals.
Firstly, the platform aims to further development of its platform to enable all organisations, from start-ups to large enterprises and governments worldwide, to raise their cybersecurity strategy and adapt to the challenges of digital transformation against a backdrop of exponential growth in threats.
Secondly, part of the investment will support the R&D efforts to complement and deepen the value delivered to YesWeHack's customers, enabling them to realise the platform's potential fully. In addition to developing additional features and services, YesWeHack will continue to focus on the quality of service and support provided to customers, to ensure rapid adoption and maximum return on investment.
"Covid-19 has considerably accelerated the modernisation of our clients' IT systems and increased their attack surface," says Guillaume Vassault-Houlière, CEO and co-founder of YesWeHack. "Security teams realise that traditional approaches are no longer sufficient. That's why at YesWeHack, we offer an agile and scalable solution that meets these challenges."
Finally, the new round of funding will help YesWeHack increase its international presence and expand globally. This will enable the company to accelerate recruitment in France and internationally, with at least 100 new positions to be created over the next 18 months.
Growing presence in Asia Pacific
Since establishing its Asia Pacific headquarters in Singapore in 2019, YesWeHack has seen growing market demand for the crowdsourced security model in the region. Last year, YesWeHack recorded a 250 percent growth in Asia Pacific revenue, signalling the tremendous appetite for an alternative approach to cybersecurity management in the region. In fact, 40 percent of YesWeHack's security researchers are based in Asia, and 30 percent of the organisation's clientele are based in Australia, China, Indonesia, Malaysia and Singapore.
Moving forward, the organisation aims to utilise the series B investment to grow its Asia Pacific customer base to half of the company's global revenue. A key focus would be on growing its regional office in Singapore, as the organisation plans to more than double the current headcount by 2022.
"We're increasingly seeing organisations across Asia Pacific take a proactive, agile approach to cybersecurity, as they look to secure any vulnerabilities in their critical information infrastructure," says Kevin Gallerin, Managing Director, Asia Pacific, at YesWeHack. "Having established a strong base of clients in the region, including our recent partnership with Lazada, this round of funding will strengthen our capabilities to meet this growing demand."
Founded in 2015 in France, YesWeHack today has established itself as a global leader in the bug bounty market. With a community of over 25,000 researchers, and customers in more than 40 countries across Europe and Asia Pacific, the company has seen record growth of 450 percent since its first round of funding just two years ago. Today, YesWeHack runs over 400 programs globally, enabling organisations to deliver secure and agile digital transformation.
Source: YesWeHack