Supply Chain & Logistics
Mission & Objectives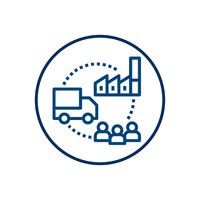 The Supply Chain & Logistics Committee aims at:
Sharing information and experiences.
Creating synergies across various industries.
Supporting French Chamber members active in Sourcing/Purchasing/Supply Chain
Co-Presidents
Ellen HUDREAUX - Schneider Electric
Grégoire SAUVE - LVMH Fragrances & Cosmetics
Ludovic SICHERE - Imerys
Contact: Emily JIANG
Discover our previous edition of Supply Chain Symposium!