Senior Consultant and resident Scaled Agile expert, Lucas Souza explores how SAFe can be used to achieve compliance in the banking industry.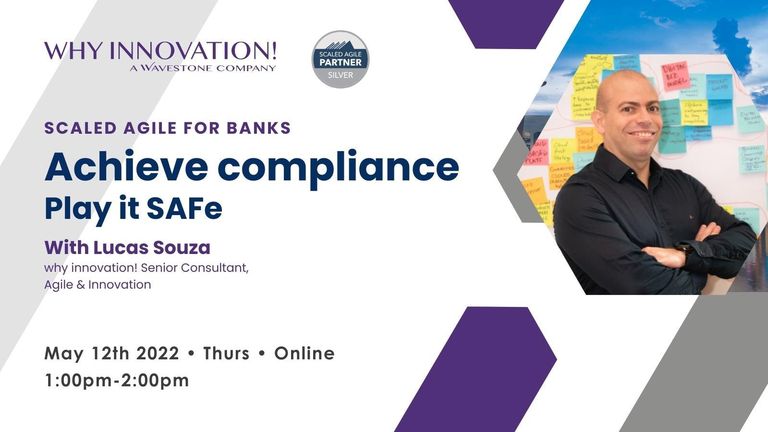 The banking industry is a juggernaut of commerce. As a vital part of people's every day lives, the people who work in banks have to constantly build systems and innovate to keep up with market demands and trends.
But scaling in a huge machine like this can be problematic without a proper set of processes and mindset in place. In fact, as banks evolve their regulatory and compliance standards, it is easy to get lost in a sea of changing requirements and overwhelming complexity.
The Scaled Agile Framework (SAFe) can be organised into producing value and adhering to compliance/regulatory standards to optimise value-stream delivery. This will enable the building and continuous delivery of innovative products that will enrich and improve the experience of banking staff and their customers.
In this webinar, Agile & Innovation Senior Consultant Lucas Souza shows how this can be achieved by sharing some of his experiences in enabling SAFe transformation in the globe's biggest banks.