Place your staff's profiles in the center of your vision and understand who they are, what they want and what they know.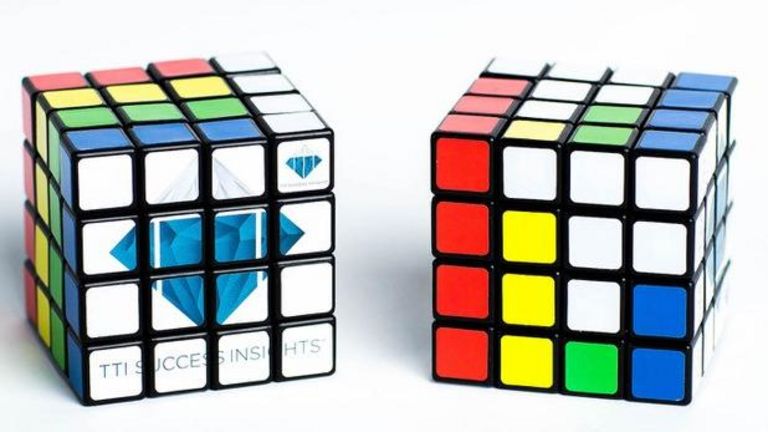 Join us and identify through this workshop and with the help of certified coaches, your issues that can be resolved through the Behavioral Assessment of your people.
TTI Success Insight® is a more than just a DISC tool, yet it is easy to use and adapted to all levels of qualifications.
How TTI Success Insights® will help your organization?
Find better matches between tasks/responsibilities and employees
Improve management effectiveness
Increase sales effectiveness
Increase employee retention
Synchronize managers, teams and clients
What's behind TTI SI®?
Behaviors: Understand how a person behaves
Driving Forces: Discover what motivates and engages a person
Soft Skills: Examine the development of 25 unique personal skills
Perception/Acumen: Identify how a person thinks within 3 dimensions: feeling, doing, and thinking
About the Speakers
Chloé Cortinovis, Co-founder and Managing Director of Bienvenue Factory
Holder of an Executive MBA from the Institut Français de la Mode, Chloé Cortinovis has been working in the creative industry sector for almost 20 years. As Managing Director of a training and consultancy agency in Paris, she collaborated with various luxury groups and brands on their retail transformation and employee development.
In 2018, she founded the Bienvenue Factory agency in Singapore, dedicated to the retail industry. She develops Skill Development Programs in Asia and has chosen to be a partner of TTI Success Insights® in ASEAN, after using this assessment for 5 years in Europe.
About the Certified Coaches' Team
15 years of experience in management, merger & integration, team development and professional coaching.
25 years of corporate experience with solid skills acquired, including team management, profit center management and leading changes.
20 years of corporate experience in team management, operations and marketing in creative content industries and e-commerce.
Terms and conditions
Full payment is required upon registration.
Should you need to cancel after payment has been made, please do so no later than two working days before the date of the event for a refund.
No shows will not be refunded.
Please note that photographs and videos may be taken during the event for news and publicity purposes.